Main content
Artists' Moving Image at the BBC
What are the results when artists specialising in the moving image are invited to explore, investigate and create from the vast BBC film archive?
Artists and Archives: Artists' Moving Image at the BBC is a unique residency programme based at BBC Scotland, offering six artists unprecedented access to the facilities and archives of the BBC.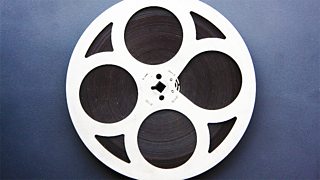 Earlier this year six artists - Kate Davis, Kathryn Elkin, Luke Fowler, Torsten Lauschmann, Stephen Sutcliffe and Alia Syed - began a process of research, development and production at BBC Scotland, which has resulted in six new moving image art works, all of which use and explore BBC archive.
The works showcase a diverse range of approaches to television and the archive, revealing along the way some favourite and some forgotten moments and voices from times past and present.
The project is supported by BBC Scotland, LUX and Creative Scotland.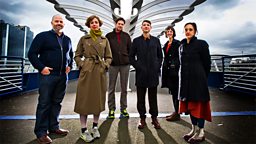 (l-r) Stephen Sutcliffe, Kathryn Elkin, Torsten Lauschmann, Luke Fowler, Kate Davis & Alia Syed