Main content
Q&A with Professor Roy Taylor
In the first episode, Professor Roy analyses the Hairy Bikers' weight and body fat. Here, we learn a little more about his work on fighting diabetes...
Can you tell us what a 'normal' week is like for you?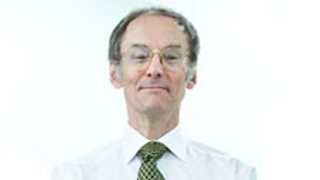 Very varied! And to give an overall idea: 2 days a week I undertake clinical work whilst the rest of the week and weekends I reserve for research and academia. My clinical work consists of seeing outpatients in the clinics and wards at the Royal Victoria Infirmary and Freeman Hospital in Newcastle. I also run the retinal screening program for people with diabetes in the area.
My academic work is diverse, as I discuss papers and trials with research doctors, not only locally but with colleagues from around the world working in the same area. I analysis the data we produce and write papers.
I enjoy teaching students and doctors at the University of Newcastle as it refreshes my memory! Probably quite enough but there's never a dull moment.
What made you decide to become a Professor of Medicine and Metabolism?
A very good question. This is the sort of career that evolves rather than is decided. As a student I was fascinated by how the body uses energy during exercise and how the body handles its energy supplies.
When I qualified I worked in different specialities but I happened to come across some amazing specialists dealing with diabetes. These people really empathised with their patients and they were such good doctors, so I was attracted to the field of Diabetes and Endocrinology (how all the hormones fit together to help control the body).
I became fascinated by the fact that the hormone insulin doesn't work properly in those with Type 2 Diabetes, and I spent a few years in research with the upshot that, after further specialist training, I was appointed to an academic post as a consultant. Ever since then I've been trying to answer questions that are important to my patients. These have ranged from how best to prevent blindness in those with diabetes, all the way through to trying to reverse Type 2 Diabetes.
So battling diabetes is your major occupation - tell us a little bit about the work you've done so far?
Although everybody has thought for a long time that Type 2 Diabetes is a disease for life that gets worse and worse, it started to become clear there are some clues that it could be completely reversed, and quite simply. In 2008 I started planning a research project to test out that idea. This involved persuading people to follow a very low calorie diet for 8 weeks. We developed some special new tests using the magnetic resonance scanner which brought together several different lines of work.
Together with a very good research fellow, Dr. Ee Lin Lim, we were able to persuade people to stick to the diet and over 8 weeks they lost 15.3kgs (about 2 ½ stone) and their diabetes went away. Even more excitingly, we were able to show that as the fat level in the pancreas went down the insulin producing cells gradually woke up and started behaving absolutely normally.
What do you hope to achieve throughout the course of your work? What are your hopes for the future?
Lots! First of all, we're just at the beginning of this story of how to reverse Type 2 Diabetes rather than at the end of it. So far we've shown exactly what's happening in diabetes and now we need to translate this into practical treatment that people can use themselves.
There are some very important questions about the mechanism of reversal of diabetes and about how this can be maintained that will keep me busy for a long time. Also there are some important implications for the kind of diabetes that develops in pregnancy. This is an area that I think we can open up and really work towards treatment that's good for mother and baby.
How relevant is this programme to what you try to achieve in your work?
The series is very close to my heart - all the techniques that were used to motivate and measure Si and Dave are the same ones used in my research. However, the aims of the research are quite different, as we're researching Type 2 Diabetes specifically, and how to wake up the pancreas.
How many lives do you think your work has saved?
I don't know! Hippocrates said it all: the art of medicine can be summed up as "Cure seldom, relieve often, comfort always." Doctors still do this today and it's important to grasp that we try to improve the quality of life by giving direct personal advice, and sometimes we extend useful life too. My research has prevented blindness for many people and I hope that many will be able to escape from the tyranny of Type 2 Diabetes.
What advice can you offer people taking inspiration from this series?
To look at themselves in the mirror and decide what they want to do about it. It has to be a conscious decision. Either you stick with your present lifestyle and continue to move around not too well, not sleep well and be off-colour in lots of different ways, or you make a firm decision to lose weight and then set about it. People have to make a very clear, deliberate decision.
And finally, what is the best part of your job?
I think it's the challenge of making complicated things simple, and communicating that to people. Sometimes this may be for the patient sitting in front of me and sometimes it is for a large audience, but the challenge is the same. One particular example would be to point out to people how they can make themselves feel better without having to use pills and potions.
We'll be posting more advice and information from Professor Taylor over the course of the series.