Main content
11 inspiring cinematic speeches (from unexpected films)
Movies have a magical ability to move and amaze. But it's not just your Bravehearts and Private Ryans that can elicit moments that make us spontaneously clamber to our feet and give a rousing cheer.
Inspired by The Film Programme's series on the great speeches in cinema history, we've gathered together some surprising examples from kid's films, comedies and action flicks that are sure to bring a lump to your throat…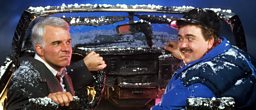 1. Del Griffith (John Candy) – Planes, Trains & Automobiles, 1987
"You wanna hurt me? Go right ahead if it makes you feel any better. I'm an easy target. Yeah, you're right, I talk too much. I also listen too much. I could be a cold-hearted cynic like you... but I don't like to hurt people's feelings. Well, you think what you want about me; I'm not changing. I like... I like me. My wife likes me. My customers like me. 'Cause I'm the real article. What you see is what you get."
2. Ren McCormack (Kevin Bacon) – Footloose, 1984
"Leaping and dancing! Ecclesiastes assures us that there is a time to every purpose under heaven. A time to laugh and a time to weep. A time to mourn and there is a time to dance. And there was a time for this law, but not anymore. See, this is our time to dance. It is our way of, of celebrating life. It's the way it was in the beginning. It's the way it's always been. It's the way it should be now."
3. Elle Woods (Reese Witherspoon) – Legally Blonde, 2001
"On our very first day at Harvard, a very wise Professor quoted Aristotle: "The law is reason free from passion." Well, no offence to Aristotle, but in my three years at Harvard I have come to find that passion is a key ingredient to the study and practice of law and of life. It is with passion, courage of conviction, and strong sense of self that we take our next steps into the world, remembering that first impressions are not always correct. You must always have faith in people. And most importantly, you must always have faith in yourself. Congratulations, Class of 2004! WE DID IT!!"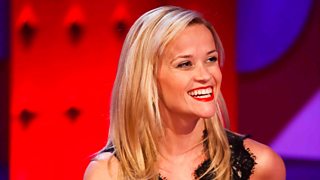 "It is with passion, courage of conviction, and strong sense of self that we take our next steps into the world, remembering that first impressions are not always correct."

Reese Witherspoon – Legally Blonde, 2001
4. Gretchen Wieners (Lacey Chabert) – Mean Girls, 2004
"Why should Caesar get to stomp around like a giant, while the rest of us try not to get smushed under his big feet? What's so great about Caesar? Hmm? Brutus is just as cute as Caesar. Brutus is just as smart as Caesar. People totally like Brutus just as much as they like Caesar. And when did it become okay for one person to be the boss of everybody, huh? Because that's not what Rome is about. We should totally just stab Caesar!"
5. Tripper (Bill Murray) – Meatballs, 1979
"And even, and even if we win, if we win, HAH! Even if we win! Even if we play so far over our heads that our noses bleed for a week to 10 days. Even if God in Heaven above comes down and points his hand at our side of the field. Even if every man, woman and child held hands together and prayed for us to win, it just wouldn't matter, because all the really good looking girls would still go out with the guys from Mohawk 'cause they've got all the money! It just doesn't matter if we win or we lose. IT JUST DOESN'T MATTER!"
(Everyone starts chanting)
"IT JUST DOESN'T MATTER! IT JUST DOESN'T MATTER. IT JUST DOESN'T MATTER! IT JUST DOESN'T MATTER! IT JUST DOESN'T MATTER! IT JUST DOESN'T MATTER! IT JUST DOESN'T MATTER! IT JUST DOESN'T MATTER! IT JUST DOESN'T MATTER!"
6. Archie Leach (John Cleese) – A Fish Called Wanda, 1988
"Wanda, do you have any idea what it's like being English? Being so correct all the time, being so stifled by this dread of, of doing the wrong thing, of saying to someone, 'Are you married?' and hearing, ' My wife left me this morning,' or saying, uh, ' Do you have children?' and being told they all burned to death on Wednesday. You see, Wanda, we're all terrified of embarrassment. That's why we're so… dead. Most of my friends are dead, you know, in these piles of corpses to dinner. But you're alive, God bless you, and I want to be, I'm so fed up with all this. I want to make love with you, Wanda. I'm a good lover. At least, used to be, back in the early 14th century. Can we go to bed?"
7. Linus Van Pelt (Glenn Gilger) – A Boy Named Charlie Brown, 1969
"Well, I can understand how you feel. You worked hard, studying for the spelling bee, and I suppose you feel you let everyone down and you made a fool of yourself and everything. But did you notice something, Charlie Brown? The world didn't come to an end."
8. Guile (Jean-Claude Van Damme) – Street Fighter, 1994
"Troopers, I just received new orders. Our superiors say the war is cancelled. We can all go home. Bison is getting paid off for his crimes, and our friends who have died here will have died for nothing. But, we can all go home. Meanwhile, ideals like peace, freedom, and justice, they get packed up. But, we can all go home. Well, I'm not going home. I'm gonna get on my boat, and I'm going up river, and I'm going to kick that son of a bitch Bison's ass so hard that the next Bison wannabe is gonna feel it! Now, who wants to go home? And who wants to go with me?"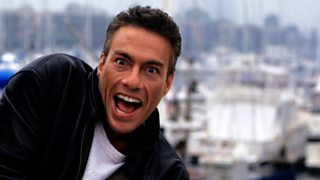 Jean-Claude Van Damme
9. Ferris Bueller (Matthew Broderick) – Ferris Bueller's Day Off, 1986
"Life moves pretty fast. If you don't stop and look around once in awhile, you could miss it. I do have a test today, that wasn't bulls**t. It's on European socialism. I mean really, what's the point? I'm not European. I don't plan on being European, so who gives a crap if they're socialists. They could be fascist anarchists and it still wouldn't change the fact that I don't own a car. It's not that I condone fascism or any 'ism' for that matter. Ism's, in my opinion, are not good. A person should not believe in an 'ism,' he should believe in himself. I quote John Lennon: 'I don't believe in Beatles. I just believe in me.' A good point there. After all, he was the walrus. I could be the walrus. I'd still have to bum rides off of people."
10. Michele Weinberger (Lisa Kudrow) – Romy and Michele's High School Reunion, 1997
"You know, even though I had to wear that stupid back brace and you were kind of fat, we were still totally cutting edge. Romy, can I tell you the truth? I never knew that we weren't that great in high school. I mean, we always had so much fun together. I thought high school was a blast! And until you told me that our lives weren't good enough, I thought everything since high school was a blast. I think we should go back out there as ourselves, and just have fun like we always do. The hell with everyone else!"
11. Brennan Huff (Will Ferrell) and Dale Doback (John C. Reilly) – Step Brothers, 2008
BH: "Listen, I know that we started out as foe. But after that courageous act that you showed me against the one they call Derek, maybe someday we could become friends. Friends who ride majestic, translucent steeds, shooting flaming arrows across the bridge of Hemdale."
DD: "I would follow you into the mists of Avalon if that's what you mean."