Main content
Five celebrities get a classical fix
If you love music, but don't really know where to start when it comes to classical, then you need to listen to Classical Fix.
Hosted by fully qualified classical chaperone Clemmie Burton-Hill, it's the podcast that lets you try before you buy when it comes to classical. Every episode, Clemmie mixes a varied playlist for a special guest and we listen in as they react. It's that simple.
Here we take a look back at some of the most memorable, funny and moving moments on the pod so far.
If you're new to classical music and wondering where to start – this is where you start. Subscribe now on BBC Sounds.
Davina McCall
Unlike many Classical Fix guests, Davina isn't exactly a classical newbie. In fact, she's a trained pianist who still tinkles the ivories and even writes her own songs. However, while she listened to a lot of classical music in her teens and 20s, she tells Clemmie that she regrets losing touch with it later on. Time to reconnect.
Davina and Clemmie gallop through tracks by Prokofiev, Kats-Chernin, Ešenvalds, Copland and Debussy – but it's the "mind-altering" On The Nature Of Daylight by contemporary composer Max Richter that brings a real shift in energy. "I went to somewhere completely different", says Davina. " A sort of pining, yearning… I feel like he's trying to tell us something."
Richter's on the record as saying that "music is, to me, principally a way to talk to people. I wanted to develop a musical language that was plain-speaking and direct." There isn't a dry eye in the studio. "Music often makes me cry," says Davina. "I put a lid on crying a lot... but when I hear music, it's like I've got permission to feel."
Davina's playlist in full
Sergei Prokofiev: Violin Concerto No 2 (2nd movement)
Elena Kats-Chernin: Butterflying
Ēriks Ešenvalds: Stars
Aaron Copland: Hoedown
Claude Debussy: Reflets dans l'eau
Max Richter: On the Nature of Daylight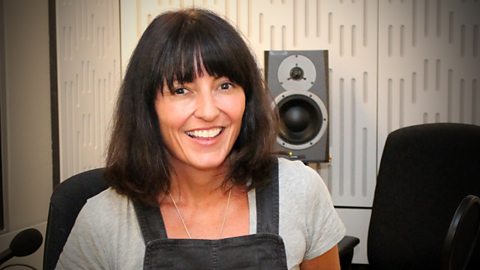 Davina is deeply moved by the music of contemporary classical composer Max Richter.
"When I hear music, it's like I've got permission to feel..."

James Acaster
Award-winning stand-up comedian James is a music obsessive – a compulsive playlister who loves the music of 2016 so much that he wrote a book about it. So how will he get on with the music of, say, 1816?
"Classical music is one of the genres that I really struggle to find stuff that I like in," James admits. "I give it a go pretty regularly and never quite find what I'm looking for. I think I maybe prefer more contemporary classical stuff, and I really like vocals on music."
Strangely enough, it's an instrumental piece over 400 years old that gets his attention – Jordi Savall's exuberant recording of Follias Criollas, by 16th-Century composer Antonio Valente. "It sounds like they're live – like they're all playing in a circle, facing each other," he says. "I really like that you can sense that. It's not like nowadays, where Kanye or Kendrick writes a song thinking about what they can do in the studio.
"These songs are written to be enjoyed live – so for me, if I'm listening on headphones, that's how I want it to feel."
James's playlist in full
Antonín Dvořák: Scherzo from Serenade for Strings
Teresa Carreno: Mi Teresita
Charlotte Bray: Agnus Dei
Henryk Wieniawski: Legende
Antonio Valente: Follias Criollas
Richard Strauss: Metamorphosen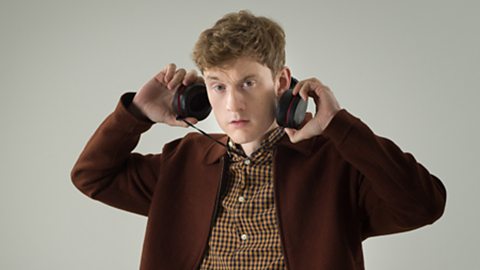 James is won over by the live production values of a Jordi Savall recording.
"Classical music is one of the genres that I really struggle to find stuff that I like in..."

Gemma Cairney
For TV and radio presenter Gemma Cairney, Anna Meredith's Heal You provides a moment of calm in an energy-filled episode.
"I went for my first gong bath recently," she reveals. "It was lush! This [piece] makes me feel you can go to your local streaming service, listen to your favourite podcast or tune into Radio 3 and get the same effect as you would from booking in to a private gong bath."
Is she a fan of the piece? "Turn up Anna Meredith for sure! What an awesome sorcerer of a woman…"
Gemma's playlist in full
CPE Bach: Flute concerto in A minor
Einojuhani Rautavaara: Melankolia from Cantus Arcticus
Frank Zappa: G-Spot Tornado
Dmitri Shostakovich: Piano Concerto No 2
Anna Meredith: Heal You
Robert Schumann: Piano Quintet
"Turn up Anna Meredith for sure..."

Shaun Keaveny
The 6 Music DJ and rock addict was Clemmie's first ever Classical Fixer Upper. She takes him on a whistlestop tour of composers, from Albinioni to Steve Reich and Mozart to Schubert – but it was the austere beauty of choral music by the 16th-century composer William Byrd that really hooks him in.
"That appealed to me on a deeper level because I'm a lapsed Catholic," he says. "I love choral voices – that mysterious reverberation of the cathedral or whatever it is. It's so evocative. That's as close to an idea of God as you're gonna get, I think."
The young Shaun was an altar boy and as a teenager visited Lourdes, where he was deeply moved by the sight of thousands of pilgrims in candelit processions. The Agnus Dei from Byrd's Mass for Five Voices takes him right back. "When I listen to things like that," he says, "it tricks my mind into thinking that I do believe in a God that will redeem me."
Shaun's playlist in full
Tomaso Albinioni: Oboe Concerto in D minor
Steve Reich: Electric Counterpoint
William Byrd: Agnus Dei from Mass for Five Voices
Wolfgang Amadeus Mozart: "Jupiter" Symphony
Franz Schubert: An die Musik
Elena Kats-Chernin: Unsent Love Letters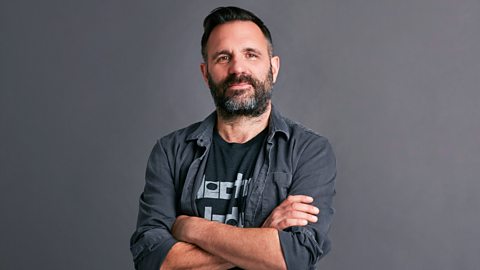 Shaun is transported back to his teenage years with Byrd's choral music...
"That's as close to an idea of God as you're gonna get..."

Bryony Gordon
Writer, journalist and podcaster Bryony Gordon is also an outspoken advocate for good mental health. She brings moving insights to music by the Russian Romantic composers Tchaikovsky and Rachmaninov, both of whom suffered from depression.
"There's something amazing about being able to listen and link with people across history," she muses. "When you think that amazing people like this have been through the same things... it gives you quite a lot of hope and inspiration. People with mental illness are not freaks."
She's particularly moved by the third movement of Sergei Rachmaninov's Symphony No 2. "It feels very affectionate and warm, like I'm walking past blossom trees on a spring day," she says. "It's got a lot of hope in it – and hope is the thing we are always searching for, as people with mental illness. I really like this: it's very uplifting, but in a soft way."
Bryony's playlist in full
Pyotr Ilyich Tchaikovsky: Concerto for Violin and Orchestra in D major (first movement)
Astor Piazzolla: Libertango
Sergei Rachmaninov: Symphony No 2 (third movement)
Carlo Gesualdo: Madrigal for 5 voices: O dolce mio tesoro
Franz Liszt: 6 Consolations (No 3)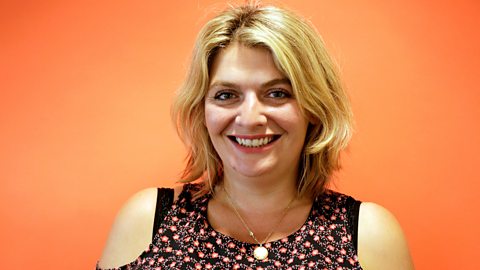 Bryony hears hope and inspiration in the music of Russian Romantic composer Rachmaninov.
"It's a hopeful song, for someone tortured..."