Main content
Why do police forensics 'give away their secrets' to crime writers?
Crime writers will often work with the help of police and forensic services to form realistic new murder plot ideas. But what if a well-researched murder mystery serves as an instruction manual for would-be criminals?
Successful Tartan Noir crime novelist Lin Anderson explains why many in the justice system want crime fiction to get it right.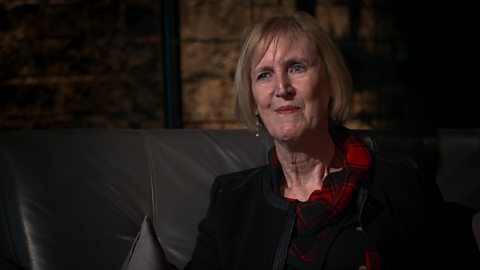 The celebrated Scottish crime author spoke to criminologist, David Wilson.
Whodunnits continue to inspire a loyal fan base across TV, movies and books. But keeping up with the science of murder has become a key component for authors and the appetite for new, gripping storylines means writers have to get seriously swotty!
Some budding Scottish crime writers are actually studying forensic science alongside creative writing in the hopes of improving the authenticity of their work.
Fourteen books into her own crime fiction series, Lin Anderson acknowledges the importance of real life forensic science and why connections with the criminal justice system are of huge importance to Scottish crime writers. Lin spoke to criminologist David Wilson for his series Crime Files.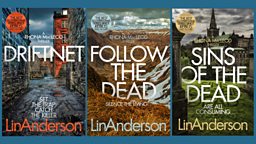 Image: Books from Lin Anderson's Rhona MacLeod series (Pan MacMillan)
'Anybody reading your book could end up on a jury'
"Crime writers in Scotland have a wonderful relationship in general with Police Scotland, with the forensic services, with pathology."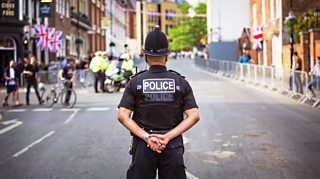 "These experts are all very keen to talk to us.
"When you say to them, well, why do you give us your knowledge? They all say the same thing: 'Because if you [the author] get it right, that benefits us. Anybody reading your book could end up on a jury and they're going to be faced with this type of evidence. If they're totally unfamiliar with it that's not a good thing.'
Knowledge is important."
"Not every policeman feels that way about it", she admits.
Anderson was speaking on David Wilson's Crime Files - a series in which world renowned criminologist Professor David Wilson delves into Scotland's Crime Files, exploring the cases which fascinate with a range of respected contributors.
'This was before CSI!'
Detailed forensics weren't around so much in crime fiction when Anderson was starting out.
As she explained to David, the idea for her much-loved central character, Dr Rhona MacLeod, originally came to her via a pupil when she was a Highland high school maths teacher.
When a pupil told her that she was off to study 'forensic science' at university - Anderson had been sceptical at first.
"I have to admit", Lin says, "I thought [at the time] I don't think that sounds like a subject to me. We are talking about a few years ago of course before anybody had ever met CSI!"
But when the pupil returned to the town filled with enthusiasm for this subject, the teacher-turning-novelist realised she had found an occupation for her crime fiction heroine. Dr Rhona MacLeod, forensic scientist was born - much to the enjoyment of fans across the world.
She was on to something.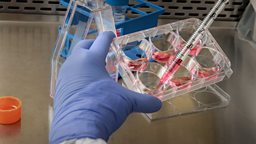 Forensics became a central part of Lin's book series
'My father wouldn't approve'
After the success of her 2003 novel, Driftnet, Lin herself went back to Glasgow University to take evening classes in forensic science. She would sit in lectures and marvel at the insights being made available.
"The thought did occur to me, they are giving away their secrets here and I remember just sitting there thinking I could just be taking this knowledge in order to challenge you with it."
She met a number of contacts on her course from policemen and lawyers to mortuary assistants - all on the course to help them with giving evidence in court.
As co-founder of Scottish International Crime Writing Festival, Bloody Scotland, Lin knows how often crime authors and the criminal justice system cross paths. And as the daughter of a policeman she knows not all police agree with helping writers get it so right.
"My father having been a Detective Inspector... would not have been a bit well pleased to have me sitting in an audience [of a forensic science lecture] listening to this stuff and gaining the knowledge!"
Catch up with David Wilson's Crime Files - available now on BBC iPlayer.
Latest features from BBC Scotland
Read the full scripts for the critically acclaimed series Guilt.

It's cheaper and better for the environment, but would you give a pre-loved present?

The comedian studies top influencers as she bids to make it big.

Swapping swiping for singing in the search for true love.

Open conversations are rare, so how can we know what's normal and what's not?

Don't worry if you missed her first time around — Anna's coming back!

One fitness expert believes modern life is leaving us 'wired and tired'.

An unusual treatment can transform the lives of people with a potentially fatal infection.

Anthony Capaldi is one of the new actors starring in an alternative take on Burns.

The poet known for his egalitarian beliefs accepted a job on a Caribbean plantation.

High fashion editors take note! Peterhead's fishermen are naturals in front of the lens.