Main content
'I'm not here to promote any lifestyle; I'm here to promote EVERY lifestyle'
Glasgow's Gowanbank Primary School has received a silver LGBT Charter award but, as was revealed on Mornings with Kaye Adams, not everyone is happy with the school's commitment to inclusion.
Head teacher John Daly is delighted to receive the award which recognises the school's achievements. He told Kaye, "We decided to respect the fact that within schools now we aren't all about the three Rs. It's about forming responsible citizens, effective contributors and confident individuals."
"We pride ourselves as being a very nurturing and inclusive school and the LGBT side of that was very important to us, because as society changes, we try to create responsible citizens in the future."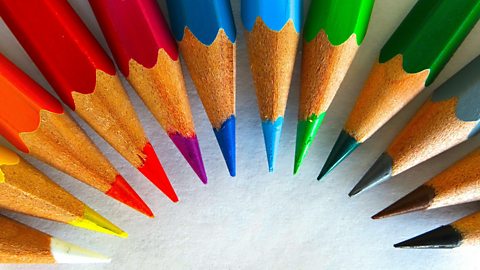 Head teacher John Daly responds to criticism of his inclusive teaching.
Stories with same-sex parents
Small changes were made throughout the school, such as some stories being read to infants including two mums or two dads, and children having the opportunity to make two Mother's Day cards instead of just one.
"Small changes like that, which our whole staff and our families were receptive to, make a huge difference down the line," John told Kaye.
But one listener disagreed with what they were hearing and tweeted "It's awful to teach this kind of thing at primary school".
John responded, "I'm not here to promote any lifestyle; I'm here to promote every lifestyle,".
"The things we do now are aimed at preventing the mental health issues of the future, so I'm sorry that some people still [...] don't know about what we're doing and why we do it but I absolutely defend what we do."
"It's making sure that children are perfectly comfortable with themselves with their families and with that lifestyle and through that we can make all of our society better," said John.
Authors Live
Gray Crosbie speaks to Dean Atta and Rachel Plummer about LGBTQ identities in poetry. (For S1-S6 pupils)
Latest features from BBC Scotland