Main content
Room at the top
What's yours like? Covered in cobwebs? Full of abandoned train sets and old wasp nests?
Attics have long been the inspiration for writers as sanctuaries, memory keepers, and sinister secret repositories with only one access point – unless you fancy taking your chances on the roof.
The attic in Jane Eyre houses the pivotal plot point of the book, namely Mr Rochester's first wife, contained there like a wild animal while he continues his pursuit of Jane.
We thought we'd do a quick internet search and see what other literary roof-trees we could uncover….the only way is up.
Thank you for using WriteHome Estate Agency.
You searched for "attics". "Attics" in your area include:
House clearance required:
Small country home with dark room behind tapestried door needs clearing. Contains Caribbean artefacts, some vintage furniture and a screaming pyromaniac madwoman.
Contact Mr Edward Rochester, Thornhill.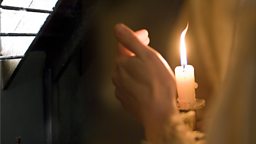 For rent:
Large attic, 18th century property, London. Contains some artworks that the owner wishes to remain in situ. Tenants must be aware that one of the canvases may sweat blood but on the positive side owner may experience more youthful experience without the use of hydroxyimaginaryceramides (because you're worth it).
Apply: Mr D Gray, London.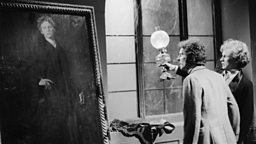 For hire:
Extremely large attic floor of large Scottish fortified school. Out of bounds to pupils unless they require access due to cosmic battle with Voldemort. Parts of the school may dematerialise at will and access can be tricky owing to moving staircases.
For further information please send owl to Professor Dumbledore. Parking for flying car available, no Death Eaters need apply.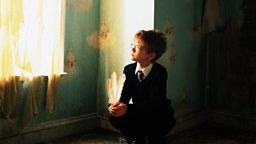 Tenant required for attic room of quiet, small town, shabby home, full of love and wholesome sentiment.
Attic ideal for large gangling tomboy with sharp sense of humour, fond of reading, Laurie, eating apples and winding up her younger sister then regretting it and having tearful reconciliations. Would suit a 'stout fellow'; 'niminy-piminy humbugs' unsuitable.
Apply Marmee, New England, USA.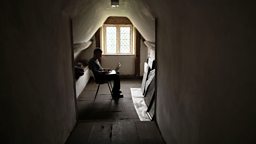 Seen something nasty in the woodshed?
This idiosyncratically decorated but appealing attic room would suit robust young woman able to cope with overly-attentive if indecipherable interest from farmhands and owner's sons. Experience with bulls necessary. For regular cleaning, please apply to Mrs Beetle.
NB: Please be aware sukebind flourishes on Cold Comfort Farm and is a known allergen. May cause unwanted pregnancy.
Apply in Gothic lettering and blood stained envelope to Ada Doom, Howling, West Sussex.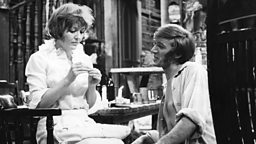 Tenant sought for attic laboratory, with some light assistance required in return.
Attractive space with full range of bubbling test tubes, smoking liquids and a skylight through which lightning strikes regularly. Would suit deformed individual called Igor with one screwed up eye and a leer.
Apply Dr Frankenstein, Ingolstadt, Germany.