Main content
What to bring/What not to bring - Perth
Stringent security measures will be in place at all of the BBC Music's Biggest Weekend events, and this may include the use of security wands and sniffer dogs.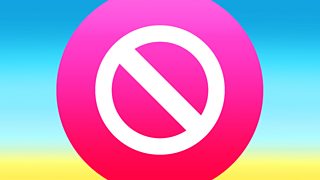 Following a review of audience feedback regarding the use of folding chairs at the two Radio 3 shows at the Biggest Weekend, a decision has been taken to allow audience members to bring one folding chair per person to the Perth show on Friday 25th May and to Coventry on Monday 28th May. This is in addition to the small bag (no larger than A4 in size) allowed per person.
Unfortunately the size of the event sites and large audience numbers expected mean this will not apply at any other Biggest Weekend shows, with no chairs allowed on the Radio 2 day in Perth (Sat 26th May) or Coventry (Sun 27th May), or on either day in Belfast and Swansea. There will however be picnic benches around the site for people to use; picnic blankets are also permitted. Please do not bring chairs or large bags – we do not have facilities at the event to store items during the show.
Things to bring with you
Your ticket
Clothes for any weather eventuality - hat, sunglasses, rainwear, warm clothing etc. Remember check out the latest weather before you come to the event!
Sunscreen
Enough cash and / or your bank card – we have cash machines on site, all of which accept all UK debit cards. Some of the machines will also accept international credit cards. Please note, a fee of £2.50 will be charged to use the on site cash machines
Bring ID if you are lucky enough to look under 18 in order to be admitted to the festival. ID will also be required if you want to buy alcohol and look 25 or under. Acceptable forms of ID are a valid passport; valid EU photocard driving licence; a photographic ID card with the National Proof of Age Standards Scheme – PASS - hologram
Medication – if you need to bring medication, we recommend bringing a doctor's note or a prescription for it. Please be understanding if we question what you're bringing in as it is important to prevent drugs being brought into the event
If you have any allergies, remember to tell your friends what these are.
Prohibited Items
The following articles are not permitted within at this event:
Aerosols over 250ml
Air horns
Alcohol
Animals (except assistance dogs)
Audio visual recording equipment (Professional)
BBQs
Balloons
Bicycles, scooters, roller skates
Blow torches
Cans
Chairs, stools, floor seating, shooting sticks (1 x folding chair or shooting stick per person is permitted on FRIDAY 25TH MAY ONLY)
Chinese lanterns
Cooking apparatus
Cool bags / boxes (large)
Cigarettes (more than for personal use)
Drinks (unopened plastic / paper bottles 500ml or less and 1 per person are permitted)
Drones
Fireworks / pyrotechnics
Flag with poles
Flares / distress flares / smoke flares
Food (small amounts for personal consumption permitted)
Gazebos
Gas cylinders
Glass
Illegal substances (drugs)
Laser pens
Legal highs
Nitrous oxide / herbal highs
Megaphones
Penknives
Smoke bombs / canisters
Sound systems
Spray cans
Umbrellas – large (small/folding umbrellas permitted less than 1m are permitted)
Weapons
Please note, cigarettes & tobacco will not be available to purchase within the event site.
Drug Use & Legal Highs
Do not bring illegal drugs or 'legal'/psychoactive substances to this event. The contents of legal highs are toxic, even plant-based ones. They are untested on humans and they do kill. If found in possession of these substances, you may be ejected from the event and be handed over to the police. The use of any gas canisters or nitrous oxide (NOs) is banned across our entire festival site. If found with them, or using them, you will be ejected from the site immediately.