Main content
Tony Bellew Is Angry: Wayne Rooney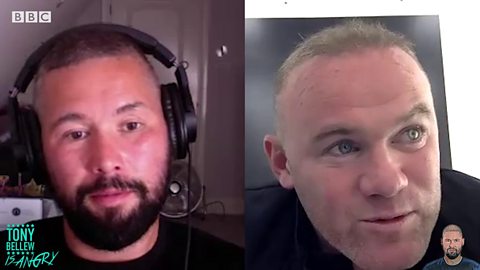 Wayne Rooney talks about feeling 'devastated' when Everton tried to sell him.
On this week's 'Tony Bellew Is Angry' podcast, Tony chats to footballing legend and Derby County manager Wayne 'Wazza' Rooney. Tony used to watch Wazza play for his beloved Everton and has been a fan and a mate for years.
Guess what? Like Tony, he's no stranger to anger. They chat about their kids annoying them, press intrusion, kicking holes through doors, former managers Sir Alex Ferguson, Louis van Gaal and David Moyes, and why Rooney wrote his transfer request to Manchester United on the back of a napkin.