Main content
Götterdämmerung: Cast of characters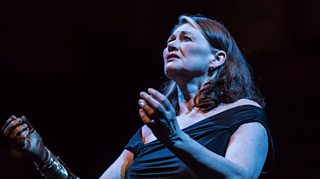 Kelly Cae Hogan as Brünnhilde
Brünnhilde
A Valkyrie, favourite daughter of Wotan who rebels against his will, attempting to protect Siegmund and sheltering Sieglinde, who is carrying his child.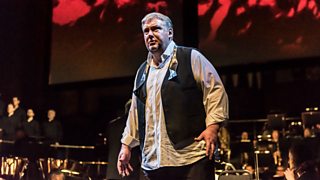 Mati Turi as Siegfried
Siegfried
Son of Siegmund and Sieglinde, raised by the dwarf Mime after Sieglinde dies during his birth. As "he who does not know fear", he succeeds in reforging the sword Nothung where Mime has failed.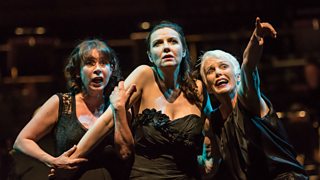 Heather Shipp as the Second Norn, Lee Bisset as the Third Norn and Fiona Kimm as the First Norn
Norns
The three daughters of Erda who spin the golden rope of destiny that binds together past, present and future. The third Norn predicts the downfall of the gods, which is woven into the rope.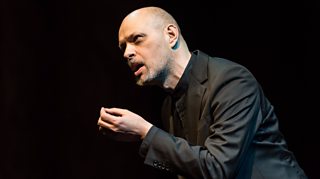 Mats Almgren as Hagen
Hagen
Fathered by Alberich when he used gold to seduce Grimhilde, the wife of King Gibich of the Gibichungs. The half-brother of Gunther and Gutrune, and chief minister of the Gibichungs.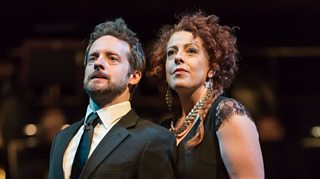 Andrew Foster-Williams as Gunther and Giselle Allen as Gutrune
Gunther and Gutrune
Gunther is the prince of the Gibichung clan. Son of Grimhilde, brother of Gutrune, half-brother of Hagen. Gutrune is the daughter of Grimhilde, sister of Gunther, half-sister of Hagen.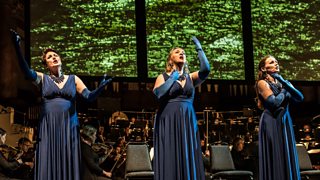 Jeni Bern as Woglinde, Madeleine Shaw as Wellgunde and Sarah Castle as Flosshilde
The Rhinemaidens
Woglinde, Wellgunde, Flosshilde – the young, beautiful daughters of the Rhine, whose task it is to guard a great treasure, the Rhinegold.
Jo Pohlheim as Alberich
Alberich
Chief of the Nibelungen race of dwarfs, skilled smiths who live in the subterranean realm of Nibelheim. He gains the power to forge the ring after renouncing love. His brother, the smith Mime, creates the Tarnhelm under Alberich's direction. Alberich fathers Hagen, the murderer of Siegfried, by Grimhilde, a human woman.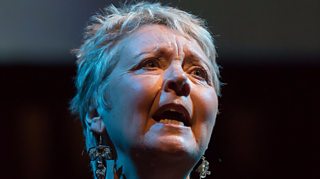 Susan Bickley as Waltraute
Waltraute
Brünnhilde's Valkyrie sister, who visits her with the news of Wotan's return from his wanderings with his spear broken. Waltraute pleads with Brünnhilde to return the ring to the Rhinemaidens, as its curse is now affecting their father.