Main content
The 2017 Finalists
The finalists for the BBC Audio Drama Awards 2017 have been revealed, with Zola, Dr Who and The Archers all featuring in the line-up. The winners will be announced in a ceremony at the BBC Radio Theatre on 29 January 2017, hosted by Sir Lenny Henry.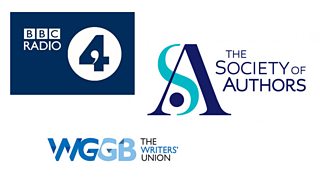 The awards – presented by the BBC in partnership with the Society of Authors and the Writers' Guild of Great Britain – recognise the cultural significance, range and originality of audio drama, on air as well as online, and credit the creativity of the actors, writers, producers, sound designers and others who work within the field.
Each category is judged by a team of industry experts including actress Alison Steadman, journalist Baz Bamigboye, and producer Piers Plowright. Now in its sixth year, the Audio Drama Awards have previously recognised such luminaries as John Hurt, Neil Gaiman, Sir Ian McKellen and June Whitfield.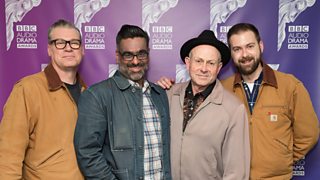 The Dodge Brothers will entertain guests at the 2017 Audio Drama Awards ceremony
Best Single Drama
Comment is Free by James Fritz, producer Becky Ripley
Jump Blue by Hannah Silva, producers Nicolas Jackson & Steve Bond
The Sky is Wider by Linda Marshall Griffiths, producer Nadia Molinari
Best Audio Drama (Series)
The Archers (Helen's trial week) by Tim Stimpson, editor Sean O'Connor
Life Lines by Al Smith, producer Sally Avens
Tracks by Matthew Broughton, producers James Robinson, Helen Perry and Abigail le Fleming
Best Adaptation
Emile Zola: Blood, Sex and Money adapted by Oliver Emanuel, Martin Jameson, Lavinia Murray and Dan Rebellato, producers Gary Brown, Pauline Harris, Nadia Molinari, Polly Thomas, Kirsty Williams
Roald Dahl: Going Solo adapted by Lucy Catherine, producer Helen Perry
True West by Sam Shepard, adapted by John Peacock, producer Celia de Wolff
Best Actor
Danny Sapani, A Raisin in the Sun
Robert Lindsay, A Play for the Heart
Timothy Watson, The Archers
Best Actress
Christine Bottomley, The Sky is Wider
Pippa Haywood, Tess in Winter
Louiza Patikas, The Archers
Best Supporting Actor/Actress
Ralph Ineson, Black Dog
Valene Kane, The Stroma Sessions
Joe Sims, Life Lines
Best Debut Performance from an actor or actress
Christina Ritter, North
Katie West, Oranges Are Not the Only Fruit
Lee Rufford, The Loneliness of the Long Distance Runner
Best Use of Sound
Mary Rose, sound by Laura Moody, Peter Ringrose, Ross Burman, Alison Craig, producer Abigail le Fleming
The Sky is Wider, sound by Steve Brooke, producer Nadia Molinari
Tracks, sound by Nigel Lewis, producers James Robinson, Helen Perry and Abigail le Fleming
Best Scripted Comedy
Guilt Trip by Felicity Montagu, Olivia Nixon & Katherine Jakeways, producer Jane Berthoud
Secret Kebabs by Christine Entwisle, producer Kirsty Williams
The Strange Vanishing of Julian Quark by Tom Wainwright, producer Sasha Yevtushenko
Best Comedy with a Live Audience
Mae Martin's Guide to 21st Century Sexuality by Mae Martin, producer Alex Smith
Mark Steel's in Town: Stockport by Mark Steel, producer Carl Cooper
Robert Newman's Entirely Accurate Encyclopaedia of Evolution by Rob Newman, producer Jonathan Harvey
Best Online/Non-Broadcast
Baker's End: The King of Cats, Bafflegab Productions
Doctor Who: Absent Friends, Big Finish Productions
Torchwood: More Than This, Big Finish Productions
Imison Award for Best Audio Drama Script by a New Writer
(Judges: Elizabeth-Anne Wheal, Stefan Buczacki, Jamila Gavin, Isla Gray, Christopher William Hill, Catherine Johnson, Marcy Kahan, Hilary Robinson and Mike Walker)
James Fritz for Comment Is Free
James Meek for The Virtues of Oblivion
Jonny O'Neill for Community Service
Tinniswood Award for Best Audio Drama Script
(Judges: Nicholas McInerny, Shelley Silas, Tim Stimpson)
Timothy X Atack for The Stroma Sessions
Oliver Emanuel for A History of Paper
James Fritz for Comment Is Free
Drama and Storytelling on Radio 4
Find details of Drama and Literature programmes to listen to now on Radio 4.