Main content
Comic Relief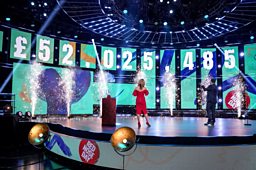 Missed Red Nose Day? Watch now on iPlayer!

This year more than ever we needed the power of funny, to turn laughs into lasting change. So far this Red Nose Day you've raised an amazing £52,025,485. Thank you! You're amazing!
Don't miss out on this year's amazing comedy specials. Watch the full show now on BBC iPlayer and here are The Best Bits.
This year featured one-off sketches from Mr Bond and Catherine Tate's Nan, Dawn French back as the Vicar of Dibley with a very special guest, 2020: The Movie, the biggest blockbuster never made starring Keira Knightley, Michael Sheen and KSI among many other special guests. And for the first time in five years Justin Bieber appeared on British TV with an exclusive performance of his new single Hold On.
There's still plenty of time to donate and help people in the UK and across the world.
Donate now to change lives
Donate now to help fund life changing projects in the UK and around the world.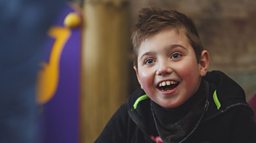 How your donations help
Your donations help tackle important issues including homelessness, hunger, domestic abuse and mental health stigma, all of which have been impacted by the Covid-19 pandemic. We support amazing organisations in the UK and around the world.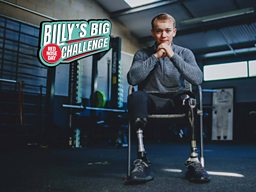 Billy's Big Red Nose Day Challenge
This February, professional racing driver and double-leg amputee, Billy Monger, undertook a gruelling triathlon-inspired challenge, in support of Red Nose Day. Over the course of four days, he battled the elements as well as physical and mental exhaustion, as he set out to walk, kayak and cycle a staggering 140 miles. Watch every moment of Billy's incredible journey on BBC iPlayer.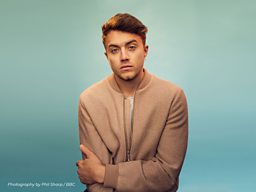 Roman Kemp: Our Silent Emergency
In August 2020, Roman's life changed dramatically with the sudden and unexpected death of his best friend, radio producer Joe Lyons. This documentary sees Roman taking a closer look at the urgent issue of young men's mental health, exploring why increasing numbers are taking their own lives and the reasons why so many of them never ask for help. Watch on BBC iplayer now.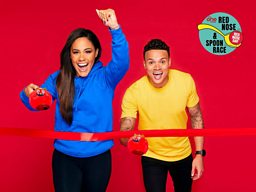 The Red Nose and Spoon Race
This March, The One Show's very own Alex Scott and Jermaine Jenas alongside some incredible teammates from Comic Relief funded projects across the UK, pulled on their walking boots and put their fitness to the test (whilst giving the rest of us something to smile about), as they stepped outdoors, grabbed their… spoons, and went head to head in the hope of being crowned The Red Nose and Spoon Race champions.
Missed the challenge? You can watch every step of the race over on BBC iPlayer.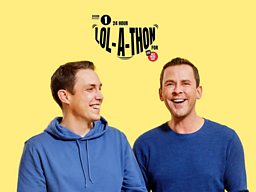 Radio 1's LOL-a-thon is back for Red Nose Day
The LOL-a-thon for Red Nose Day returned this year on Radio 1. It was bigger and funnier than ever with over 24 hours of entertainment, comedy gold and more special guests than ever before to help put a smile back on the nation's face through the power of the LOL. Check out this year's highlights.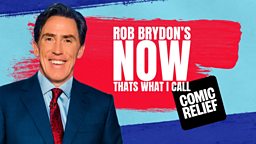 Rob Brydon's Now That's What I Call Comic Relief!
Join Rob Brydon as he trips the light fantastic amongst the funniest, sweetest and silliest musical sketches and performances from the Comic Relief store cupboard. Watch on BBC iPlayer now.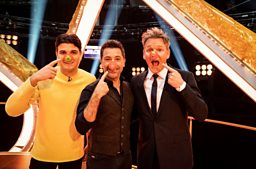 Gordon Ramsay's Bank Balance For Red Nose Day
Gordon Ramsay joins in the fun for this year's Red Nose Day as he presents a very special celebrity episode of his brand new BBC One game show, Gordon Ramsay's Bank Balance. In this high-stake and high-pressured special, Gordon Ramsay is joined by fellow chef Gino D'Acampo and his son, Luciano, as they attempt to raise as much money as possible for Comic Relief. Watch all the action on BBC iPlayer and donate here.
Red Nose Day 2021 does Treat People with Kindness Dance Challenge for Comic Relief

Find out how to win our incredible prizes