Main content
Why there is power and pleasure in going unnoticed
There's a modern preoccupation with sharing content online, with many of us desperately seeking validation through likes and re-tweets. But lots of us are putting stuff out there for it's own sake – because it makes us happy, whether people see it or not.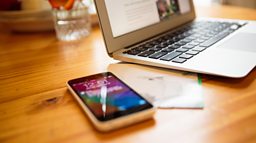 Making and sharing content or art doesn't have to be about seeking validation from others.
Creativity doesn't need an audience
Larry and Kris Solik have been married for 43 years. The one-time chicken farmers enjoy making videos together and posting them online – but most of their content remains largely unnoticed. As Aleks puts it, "they're simply one lone voice, shouting into a hurricane of content that's uploaded every second."
Do they mind that no one sees their videos, like drone footage of a potato shed with a love song soundtrack? Not at all. The couple are driven by creativity and kindness – not fame, fortune or validation. In their minds, if they can introduce even one person to light, love and laughter then it's worth it. As Kris puts it, "By creating we are giving."
One of their videos - a choreographed dance to music emanating from their washing machine - did go viral. But it hasn't changed what they do one bit. Even after 4 million hits Larry and Kris haven't started chasing views. As Kris puts it, "we don't believe that creativity does need an audience to express itself."
Content that isn't striving to go viral can be charming and magical
The website astronaut.io trawls YouTube looking for unwatched videos (uploaded directly from phones, often unedited and untitled) and presents them as a continuous stream. The idea is that these little snippets of the world are what an astronaut's telescope might show him as he views Planet Earth from space. The effect is something mesmerising.
The site's creator, Andrew Wong, loves the content exactly because it doesn't have the "strange posturing" that comes with trying to get lots of views. You're not being sold anything, there's no sense of projection or curation, and it's charming. In Aleks's words, "there's delight and genuine beauty to be found in the oceans of unwatched content."
You can create something for an audience of one – yourself
What if what we make really is just for us? Rebecca Fraser-Thill is a Lecturer and Associate Chair of Psychology at Bates College in Maine. She believes that, "in many ways we are our own best audience. We understand the context in which we created the material – whatever that material is – so we appreciate our own creations in a very real way, more so than anybody else could."
Emily Dickinson was a reclusive genius, who wrote hundreds of poems that no one saw until after her death. She was prolific, but it seems that she was pursuing the artistic muse for her sake only, not for others – at least not in her lifetime. For Dickinson, writing poetry demonstrated a sense of ambition and pride that didn't rely on other people's recognition.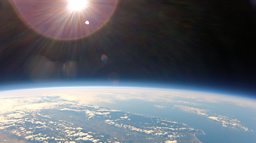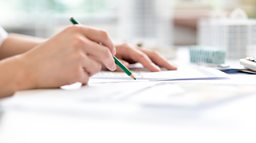 You can create something for "The Imaginary Audience"
"The Imaginary Audience", Rebecca explains, is a term that describes the sense that others are enthusiastically listening to or watching us. She says, "all of us who are posting… on social media are engaging in some form of The Imaginary Audience": we have a sense of expansiveness – that we're able to share our experiences with the whole world.
Rebecca believes that even if our content doesn't find an audience beyond the imaginary one, this can still be psychologically beneficial: "There is something to be said for people who are able to have the grit to persevere, even when they're not getting the reinforcement of comments or likes or shares. That means that there's something within them that they want to capture, even just for themselves."
Social media helps us to document our own lives
Social media is a way of "documenting our lives", Rebecca explains. It gives us "a sense that we are continuing over time, that we can look back and see some record of where we've been" – regardless of whether anybody else sees it too.
"We can't develop our sense of who we are without some sense of reflection; to be able to say 'oh this is who I am, I know where I stand in the world'", Rebecca says. "By doing this documentation it's actually the breadcrumbs of our self…. Our documentation helps us understand the threads running through the day to day moments" and form what we call our narrative identity. Where we used to keep a diary, we now use social media platforms.
There's a concern that we're all "becoming social media obsessed narcissists. That we're fixated on validation from real or imagined audiences," Aleks states. But actually, using social media doesn't have to be about staring at yourself in a metaphorical mirror. It's also about understanding yourself as a human, what you're putting out into the world and what you're contributing.
The answer? We really shouldn't care when we're getting no shares
As we've seen, making and sharing content or art doesn't have to be about seeking validation from others or reaching the greatest audience possible. Going unnoticed doesn't have to be a bad thing.
So the next time your post gets only a handful of likes, or your video is shared just once (by your mum), remember that you are documenting your own life, creating something for you, and learning about yourself in the process. Who cares if you get no shares? You shouldn't.