Main content
Today Puzzle #648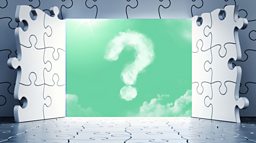 Puzzle No. 648– Tuesday 7 January
We saw the return of University Challenge's student competition after the Christmas break. Lady Margaret Hall Oxford took on three time champions Trinity Cambridge. Using all the letters from the two words "LADY MARGARET", what other two words can you make? As a clue, this could be a clock that only works during a type of Shakespearean play like Hamlet or Macbeth.
Today's #PuzzleForToday has been set by Bobby Seagull is a school maths teacher and Cambridge University Doctorate student. He is also author of The Life-Changing Magic of Number, co-host of the Maths Appeal podcast and co-presenter of the BBC TV series Monkman & Seagull Genius Guide.
Click here for the answer


More fiendish brain-teasers and quizzes on BBC Radio...