Main content
How a podcast is helping survivors of sexual assault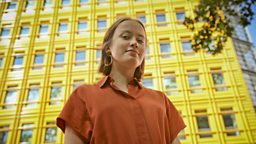 As a survivor of sexual assault, Catriona Morton all too often felt alone and unsupported. So the 23-year-old student created a podcast called After where they speak to fellow survivors about life after sexual assault.
This is their story.
I want to tell you a bit about what happened to me. I'm a survivor of both childhood sexual abuse, and sexual assault in adulthood.
I decided to build my own life raft
I was abused by someone close to me when I was young, but I only opened up about what had happened to me when I was 17 years old. I then had a breakdown soon after.
Since then, I've been sexually assaulted in adulthood. Twice when I was travelling abroad, and again when I was on a date a few years ago.
I went to therapy, I'm on medication, and I have great friends. But about a year ago, I realised that there was still something missing. I felt like I was stranded in an ocean, with only a punctured life raft, and no rescue in sight.
So I decided to build my own life raft. I began with my website, Life Continues After. Everything I had found online up to that point was quite like standard therapy that you see, whereas I wanted somewhere for people who wanted more general life advice.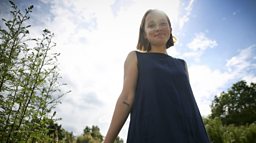 I wanted somewhere people could share TV shows that weren't triggering, or podcasts that were good if you couldn't sleep in the middle of the night.
I wanted a space people could visit any time of day, or any time of night, and have unlimited access to. I wanted people to feel they were not alone in the confusion that follows after surviving sexual violence.
When I started sharing the website on social media, I was really happy to see people's reactions - that it was a thing really needed.
And that so many people wanted to get involved too; to get their personal story out there and heard, both as catharsis and as a way to help others who've been through something similar.
Seeing how much the website helped people made me want to do more. That's why I created my podcast, After: Surviving sexual assault. Each week I speak to a different guest who talks about what happened to them and the inspiring ways they deal with life day to day and look to the future.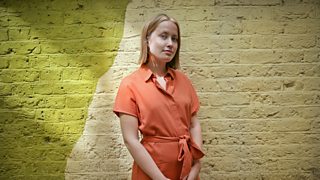 We talk about the positive things that have helped us through
I know all too well how hearing about sexual abuse can be traumatising in itself.
So we split each guest's story into two parts, called 'Then' and 'Now'.
In the first part, my guests recount their trauma and in the second part, talk about the amazing – and often beautiful – ways they live now.
I know the podcast is sometimes not an easy listen.
But what many listeners have told me is that they're surprised by the amount of laughter and optimism – particularly in the second part of our conversations.
And the more I speak to fellow survivors, the more I think it's important for us to have a safe space to share our experiences.
Together, we can talk about all the pain, awfulness and confusion that can come with surviving something so terrible.
And we can also talk about the positive things that have helped us get through, and the friendships that we've made along the way.
Listeners have also told me how important it is for everyone – not just survivors - to talk about sexual assault so that we can feel empowered to support people we love who may experience something similar.
Even something as simple as knowing what not to say, or that sometimes it's fine to say nothing at all and just be there for them instead.
Being a survivor can be tough. But the more we talk about what happened and learn from each other about what works for us, the better.
Hear Catriona Morton's inspiring conversations with fellow survivors.