Main content
Series 20 Introduction
This year Silent Witness celebrates its 20th anniversary with five explosive stories that take the show into new and uncharted territories as well as delving into the murky depths of city life. Five contemporary thrillers that start amongst the familiar landscapes of London and end up in the dusty scrubland of Mexico.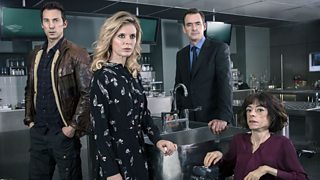 In Identity, Nikki must delve into London's illegal immigrant community when a case of kidnap and torture is brought in. She meets a vulnerable Syrian teen called Akka who is in need of her help, putting her in a moral dilemma, and pitting the Lyell team against a killer preying on desperate immigrants.
In Discovery, a photogenic young schoolteacher goes missing. Jack and Nikki are called to the scene and quickly find themselves at the centre of a media storm. Meanwhile, Thomas fights a lone crusade for justice for a troubled young woman who was killed in bizarre circumstances.
In Remembrance, a woman's body found floating in the Thames leads Nikki and Jack to a community on the banks of the River Lee. Three years ago a teenager went missing, leaving the locals haunted by suspicion and grief. A fresh spate of killings reopens these old wounds.
In Covenant an East End father and son are killed in a shocking road accident, and the Lyell team find themselves working alongside a police officer with a vendetta. Clarissa summons her husband Max, a digital forensics expert, to help crack the case – and uncovers disturbing video evidence.
In Awakening, Nikki travels to Mexico when her friend is killed in a car-jacking. Once there, she makes a discovery that sets her on a collision course with some dangerous and unpredictable forces. Thomas sends Jack to bring Nikki home, but he is soon caught up in a deadly struggle, with Nikki's life in the balance.
Silent Witness is Executive Produced by Anne Pivcevic and Produced by Ceri Meyrick and features regular cast Emilia Fox, David Caves, Richard Lintern and Liz Carr.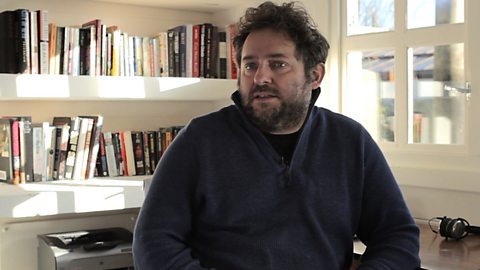 Ed Whitmore talks about writing Silent Witness and basing his ideas on real cases.