Main content
Why you need to show more empathy at work (and five tips to help you)
What's the key skill needed in business (and in life)? According to MediaCom chairwoman - and Woman's Hour Takeover guest editor - Karen Blackett OBE, it's empathy that tops the list. It helps us understand and appreciate each other's differences so we can work more creatively together and be more successful.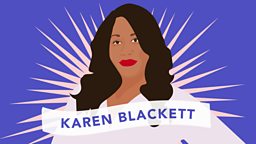 A long-time champion of diversity in advertising, it was meeting Lady Geek boss and empathy expert Belinda Parmar (who collected her OBE on the same day) that prompted Karen to pick up the empathy baton and run with it. She's shared her top five tips with Woman's Hour so we can all get involved. Over to Karen…
I feel as though I am wading through treacle… it is 2017 and companies are slowly waking up to the benefits of having a diverse workforce. So many studies clearly show it makes businesses more successful. Period. End of.
But it can also bring short-term problems as different people with different attitudes and expectations learn to work together and, in some instances, resist change. So, how do we create an Avengers Assemble-style workforce? A team of people with completely different superhero powers, all working seamlessly together for a common cause?
Mention the word diversity to certain managers today and you no longer get a snigger, but there can be an eye roll, or even an exasperated sigh. My dad always told me to "celebrate my differences" - it is what makes me unique. But it seems that highlighting difference makes some people recoil and others paranoid about saying the wrong thing or looking like a jerk. So, some say nothing at all and others can become defensive or chippy.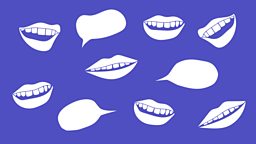 I have become impatient. We have done so much talking. I want change… now. Actually, no, I want change yesterday. I genuinely want to help create happier, more successful companies. So let's reframe and refocus the conversation to bring EVERYONE with us. How do we do it? Here are just five ways to help build empathy in your organisation…
Think big but start small
Most cultural transformations fail as they are too big, too costly and involve too much time from management. 'Micro nudges' can change a culture, from reverse mentoring to digital coaching and more inclusive meetings. These 'micro nudges' are far more effective than expensive gestures such as free breakfast or a lavish Christmas party. It's the small, everyday things that will create cultures where people thrive.
Focus on your environment
Within your offices, there will be subtle 'ambient cues' about what kind of organisation you are and who 'belongs' in the space. At the heart of the most empathic companies in the world, is a feeling that staff belong there. The way you organise your desks, the posters on the wall, the break out spaces will all send signals as to who is welcome.
Creating environments where the collaboration between team members is not just encouraged, but is physically planned for, really does help. I sit in an open plan office with the equivalent to a dining room table with chairs around it as my 'desk'. Directly adjacent to me is a 'break out space' for any team to sit and check in with each other. The more we come together, the more we learn from each other.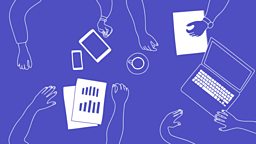 Obsess about your language
Language is one of the most powerful tools we have - it's how we relate to each other. Every word you use is important and can change the impact you have on someone. The problem with the word 'diversity' is it implies 'the other.' Empathy as a word taps into our innate desire to want to play fairly and be treated fairly.
My dad always used to tell me, "you have 2 ears and 1 mouth… use them in that proportion". My dad was a very smart man. Does the company have one style of communication? Does it think about every word it's using to communicate? Does it respect and hear different styles? And is it two-way? Do the visuals you use mirror your workforce?
At MediaCom we teach new starters how to identify their own natural communication style, as well as how to flex it to ensure maximum impact and cohesion.
Introduce unconscious bias training
This will help discover if there is a bias. Make it mandatory, not voluntary. This shouldn't be a tick box exercise with no follow-up. Recognition of a bias is the starting point for developing greater empathy - we all have them.
Start at the top
It sounds obvious but unless the top leaders of the organisation believe that a more empathic organisation is more profitable (which it is) and better for everyone, it will not work. It has to start with the leader modelling the behaviours they want to see and being committed to changing an organisation. Everyone needs to know and feel that they are valued. All voices need to be heard.
For more advice on how to use empathy at work (and lots more) listen to Karen Blackett OBE guest edit the Woman's Hour Takeover on Friday 30 June 2017 at 10:00 BST on BBC Radio 4.