Main content
The moment actress Rose McGowan realised she wasn't prepared to put up with Hollywood's sexism any longer
"–Wardrobe Note: Black (or dark) form fitting tank that shows off cleavage (push up bras encouraged)."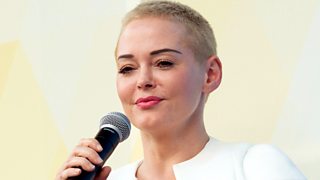 This advice about what to wear to a meeting, pinned to a script in 2015, incensed Rose McGowan. She took a screenshot, tweeted it and went to bed.
The next morning she woke to discover her tweet had gone viral and caused outrage, exposing as it did the misogyny faced by women in Hollywood.
As she revealed to Edi Stark on Edi at the Edinburgh Book Festival, "I just thought 'Oh my God, that's just a Tuesday afternoon in Hollywood. If that's what you think is bad, wait for it — just wait!'"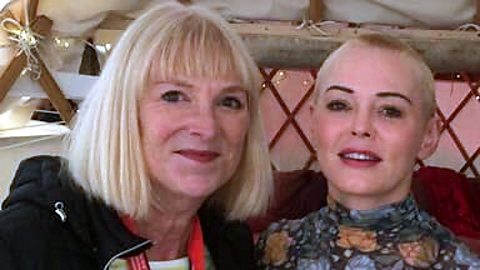 It all started with a tweet about what to wear to a script meeting.
The tweet that caused outrage
Rose and the #MeToo movement
Latest features from BBC Scotland