Main content
Dinosaur to Jnr
Every Tuesday on Dinosaur to Jnr, Steve will be talking to a parent and their child about their love of music and he wants you to take part.
Every music-loving parent wants their kiddo to love the same music as them, so we'll give you the chance to play a favourite track to your child live on air - and then they will get to tell everyone what they think of it.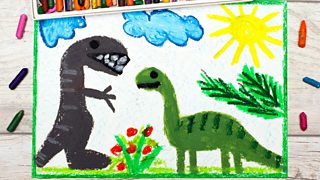 Of course they'll love it, won't they? They'll then get the chance to tell us about a track that they think you should like too.
Like the sound of that? Then email lamacq.6music@bbc.co.uk to take part!