Main content
Mrs Walker-To-Be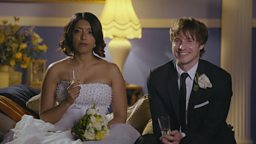 Casualty will air an exclusive Red Button and BBC iPlayer episode 'Mrs Walker-To-Be' on Saturday 22 August to mark Max and Zoe's wedding, as part of the 29th series finale.
Directed by John Quarrell and written by Sarah Beeson, the episode will catch-up with Max and Zoe the night before their wedding and will be available via the red button immediately after Casualty, 'Forsaking All Others: Part 1', on BBC One.
Zoe and Max head out to celebrate their final night of freedom, but with Max's mother Greta making an unexpected appearance, will it reawaken Zoe's doubts?
Meanwhile, Max and Lofty's night takes a surprising turn when they end up back in the Emergency Department. But will Max's mishap prevent him from getting to the register office on time?
Starring Sunetra Sarker, Jamie Davis, Lee Mead, Amanda Henderson, Chloe Howman, Kazia Pelka and Anthony Dowding, 'Mrs Walker-To-Be' can be seen via the red button at 10pm on Saturday 22 August. It will also be available on the BBC iPlayer.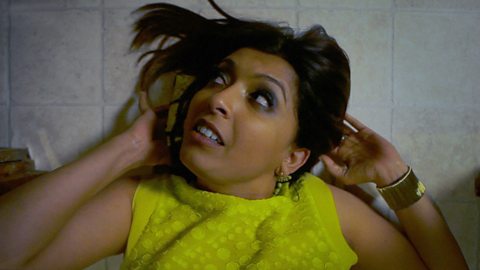 A special preview of our Red Button and BBC iPlayer Exclusive, Mrs Walker-To-Be.