Main content
Radio 2 remembers Sir Terry Wogan
"My life, if you're asking me about my life and the meaning of my life," says Sir Terry Wogan at the end of a video tribute (watch it below) played at both Proms in the Park and BBC Radio 2 Live in Hyde Park, "it's been absolutely wonderful. I can only tell you what it means to me - happiness."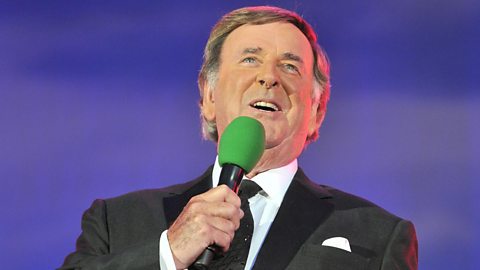 A tribute to the dearly missed Radio and TV legend played at Proms in the Park 2016.
Sir Terry, of course, brought such happiness to so many millions of people over his long career, not least as the presenter of BBC Proms in the Park for 18 years - almost all of its history - and through his involvement in Radio 2 Live in Hyde Park, during which he hosted live sessions and interviewed performers on his Radio 2 show, before introducing the day's first act.
The weekend was his favourite of the year. "I'll be there on Saturday evening, head back for some sleep before coming back for all of Sunday," he said ahead of the 2012 event. "The whole weekend is a great spectacle."
"It's an iconic evening that's very important in British life," he said in 2013 about BBC Proms in the Park. "It's great fun as an Irishman to do it."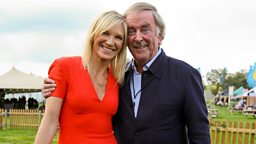 Sir Terry Wogan with co-presenter Jo Whiley at BBC Radio 2 Live in Hyde Park, 2014
His absence was deeply felt this year by his fans. Here's some of the reaction to the tributes:
But if Sir Terry wasn't at Hyde Park in person, he was certainly there in spirit, keeping an eye on his friends from Radio 2 in the backstage area...
And he'd no doubt be delighted that his friend Sir Elton John was headlining on Sunday night. Here's Elton paying his own tribute back in February during his performance for Ken Bruce. He dedicated Tiny Dancer to Sir Terry...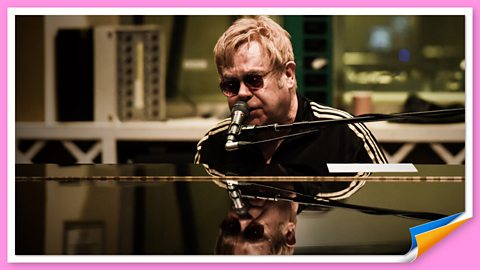 Elton John gives an emotional tribute to his friend Terry Wogan.
More from Radio 2 Live in Hyde Park