Main content
Paula Hawkins' top five writing tips
Paula Hawkins's psychological thriller The Girl on the Train is a literary sensation: it has sold over 20 million copies, has topped the bestseller lists around the world, and has been made into a film starring Emily Blunt.
So how do you follow that? As Paula publishes her new thriller Into The Water, a gothic, contemporary crime novel she shares her five best writing tips with Open Book's Mariella Frostrup.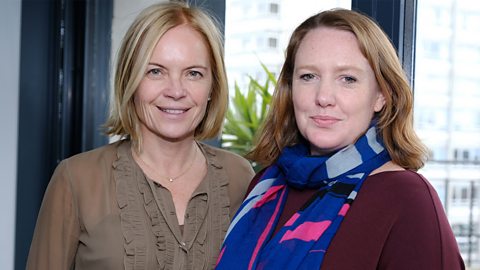 The international bestselling author gives her advice on how to succeed as an author.
1. Be ambitious. For this latest novel, I never considered writing The Girl On The Train 2 – I wanted to do something completely different.
Paula tells Mariella that "you have to write the book you want to write" – something she knows all about, as she started out writing romantic comedies under a pseudonym, without much success. "They kept getting darker and darker, more and more terrible things kept happening and it was just clear that romantic comedy was not my forte. The fourth one did terribly, and my agent was saying, you've always wanted to do a thriller, do a thriller. So I did a thriller.'
And the rest, as they say, is literary history.
2. Write the best book you can. Tell the story you want to tell. Jumping on bandwagons never works.
"I don't think jumping on bandwagons works. By the time you've actually finished your book, that bandwagon will be long gone. I don't think you can artificially go out and say, I am going to write the new Lee Child or the new Dan Brown. That doesn't work."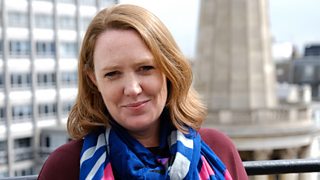 When feeling disillusioned, re-read the books that make you want to be a better writer.
But Paula does recommend looking at agents' websites to find the best fit with your unpublished masterpiece.
3. Avoid distractions: you need to get off Twitter.
"I do sometimes have to step away from social media for a while. I love social media and I love talking about books on Twitter – but sometimes it can take over. I had to force myself to leave social media after the Referendum vote last year because it was too distracting."
4. When feeling disillusioned, re-read the books that make you want to be a better writer.
"Kate Atkinson is one of my favourites; I love Pat Barker, I love people like Cormac McCarthy; I tend to read quite widely... I think you can take inspiration from great writers. I know that a lot of people feel somewhat disillusioned when they read great writing, but actually I think it helps to see what you can aspire to even if you know you might never reach those heights. It reminds you what you love about writing."
5. Luxuriate in the writing. It's the best part of the job.
"There are times when I love writing. There are times when it flows and goes well and it's a wonderful thing. What happens when you have a degree of success the way I have – I have to spend all my time talking to journalists, I miss being alone writing at my desk, so I think enjoy the writing while it lasts."