Main content
Destination Africa 2015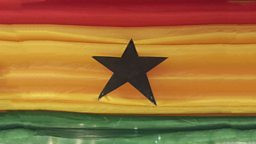 During March, we've been celebrating some of the most exciting sounds of Africa
We've brought you special African-themed shows, exclusive Live Lounge performances, and takeovers from some of the biggest African music stars, all here on 1Xtra. Re-live all the action here...
A week of special Live Lounges


Earlier in the month we headed out to Accra, Ghana to organise an exciting collaboration between UK artists Stormzy and JayVades and Ghanaian artist Jojo Abot.
Our Ghana Xchange saw the trio, who had never met or worked together before, meet up in Accra to write and record a song. The fruits of their work premiered on 1Xtra Breakfast and you can now watch an exclusive video of them performing here, as well as a special iPlayer documentary about the whole trip!
Some special Edu shows

DJ Edu started the Destination Africa season with a special show from South Africa, featuring live sessions from Donald and AKA, new music from rapper KO and B2B with house DJ Zinhle. Click here to listen back to the show.
This was followed by his 1Xtra Stories documentary The House Africa Built, in which Edu explored the unique style of house music coming out of Africa. Listen again.
To round everything off, Edu brought you a show rounding up the best of this month's celebrations. Listen again.
At 9pm each night, the 1Xtra airwaves were hijacked for a series of takeovers celebrating African music. Listen again to the shows now...
The pair talk about the influence and collaborations of American & Afrobeat Artists

Ace and A Dot Comedian reflect on ceremonial occasions, African lifestyles and afrobeats