Main content
Sprite and A Bao A Qu from Anthology of Fantastic Zoology by Mason Bates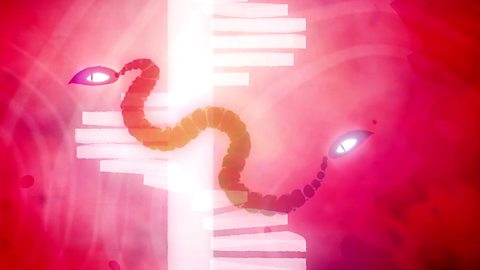 Lemn Sissay explores Mason Bates' music using facts, insight and animation.
American DJ and composer Mason Bates premiered his compelling 30-minute orchestral symphony Anthology of Fantastic Zoology in 2015.
Each of its eleven distinctive movements conjures up a different mythical creature from Jorge Luis Borges' Book of Imaginary Beings, including the mischievous Sprite and the tower-dwelling beast, A Bao A Qu.
The two movements show how music can conjure up creative ideas and powerful pictures in our imaginations.
Listen out for: The middle of A Bao A Qu, when the music starts winding itself back to the start. The piece is a musical palindrome, and just like a palindrome word is spelt the same forwards as it is backwards, the music sounds the same when played forwards or backwards!

Watch the introduction film at the top of the page then starting exploring the music:
Watch the full performance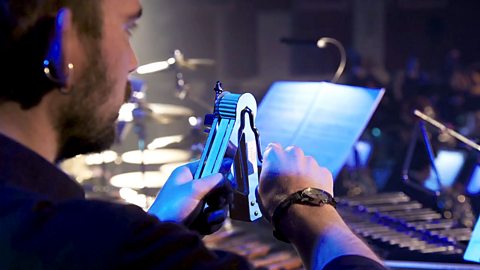 Watch the full performance of Mason Bates' piece by the BBC Symphony Orchestra.
About the composer
MASON BATES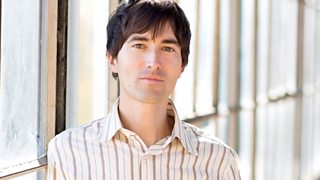 BORN: 1977 / NATIONALITY: American
'Mason's music has moved the orchestra into the digital age and dissolved the boundaries of classical music' - businesswoman and philanthropist Teresa Heinz awarding Bates the Heinz medal. Mason Bates is an American composer who often writes for a combination of orchestral players and electronics. He was recently named the most-performed composer of his generation! He was born in Virginia and studied at the University of California until 2008. He has written highly acclaimed pieces for several major orchestras and is currently the first ever composer-in-residence for the Kennedy Centre of Performing Arts in Washington DC. He is known for mixing the harmonies of jazz and rhythms of techno with novel orchestral writing. He works also as a DJ (his stage name is 'DJ Masonic') and a curator, passionate about bringing new music to new spaces. World famous conductors such as Leonard Slatkin and Michael Tilson Thomas have championed his work and he is now amongst the first composers to receive widespread acclaim for combining symphonic sounds with electronic sounds. In 2016 he wrote his first film score.