Main content
Novel ideas: Houses with great literary history
28 July 2016
The 17th century farmhouse Hill Top was the Cumbrian home of Beatrix Potter and featured in many of her books. On the 150th anniversary of Potter's birth SALLY TAFT looks at this and other National Trust properties with literary connections.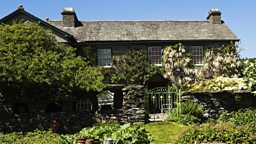 Hill Top in Cumbria | Getty Images
Beatrix Potter was inspired by her surroundings and when she left the house to the National Trust she gave instructions about how it should be shown. Visitors to the house can step into her shoes and see the rooms and contents that she wrote about.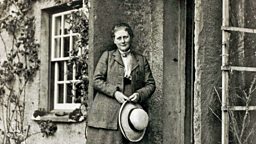 Beatrix Potter outside Hill Top | Getty Images
Bateman's - Rudyard Kipling's Puck of Pook's Hill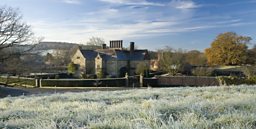 Bateman's, the Jacobean mansion that Rudyard Kipling called home until his death in 1936, was the setting for many of the author's stories including Puck of Pook's Hill. The book, written in 1906, was named after a hill visible from the house. It features a series of fantastical short stories, which are told to two local children by the woodland sprite Puck. | Getty Images
Wordsworth House - William Wordsworth's The Prelude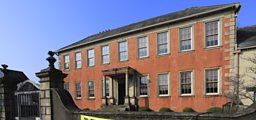 In William Wordsworth's The Prelude, the poet recalls a happy childhood at his family home in Cockermouth, Cumbria. Wordsworth House, as it is now known, was a very grand 'tied' house , which came rent-free with his father's job as agent for the Cumberland estates of Sir James Lowther. It was here that he acquired his love of nature and literature. | Getty Images
Dovedale - Izaak Walton's The Compleat Angler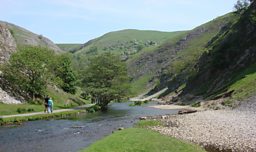 Dovedale has drawn visitors to its Peak District landscape of limestone hills and valleys for centuries. Trout fishing in the area has also grown in popularity, due in part to the association of one particular writer; Izaak Walton's visits to his friend Charles Cotton's Fishing House on the River Dove became the inspiration for the author's book The Compleat Angler.
Uppark - H.G. Wells's Tono-Bungay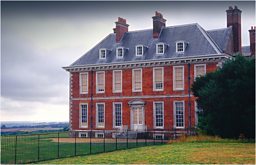 H.G. Wells is known for his classic science fiction novels, but he also wrote critically-acclaimed, realistic novels including a critique of English culture during the Edwardian period called Tono-Bungay. The protagonist grows up on a country estate called Bladesover, inspired by Uppark in West Sussex where Wells spent part of his childhood and where his mother was the housekeeper. Fortunately for young Herbert, he was able to immerse himself in Uppark's magnificent library and embark on a life in literature. | Getty Images
Knole House - Virginia Woolf's Orlando and Vita Sackville-West's Knole and the Sackvilles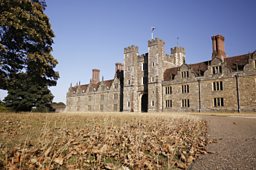 Virginia Woolf's Orlando was based on the family history of her close friend Vita Sackville-West. Vita was born in 1892 at Knole House - the Sackville family's home since 1603. Vita also wrote about its rich history in her book, Knole and the Sackvilles. Vita loved the house but was unable to inherit her father's property as it was left to the male line | Getty Images
Do you know of other National Trust properties that have been immortalised on the page? Head over to our Facebook page and let us know.