Main content
I visited an ethical porn set
I haven't seen my parents since before the 15th of December, my Nan even before then, friends' birthdays have been celebrated over zoom and the only comedy I've performed has been online. All of these factors considered, it's strange to think that one of the few reasons I have left my house over the past few months was to visit a porn set.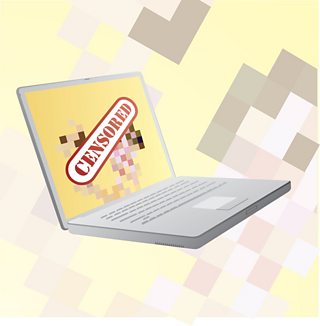 This week's episode of Jacob Hawley: On Love documents the day I spent watching Alt Shift, an alternative porn production company, shoot a pornographic film that's a bit different.
At the beginning of this series, we explored the effects pornography has on both our minds and society, and the short answer is that, all things considered, it's bad. Since then we've spoken to porn performers about their reasons for working in the industry, the new ways they sell and broadcast their content and the effects that has had on the safety of their work and their wellbeing.
But the question remains - what effect does watching porn have on our minds?
Before discussing the shoot and Alt Shift's commitment to making more progressive porn, I should state I'm someone who stopped watching porn a few years ago because I became aware that it wasn't having the best effect on me.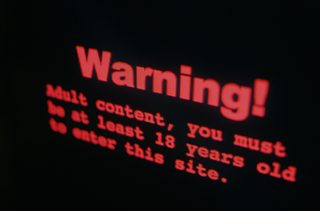 Has porn influenced what we find arousing? Or does it merely mirror the desires we have always had?
Gail Dines, who I spoke to in the first episode of this series, campaigns against porn for this reason. She feels pornography reinforces sexist tropes in both the acts it depicts and the language used and whilst I largely agree with her in regards to a lot of the American, studio-made porn of yesteryear, things are changing.
The industry is moving towards creator-lead platforms like Only Fans, where performers become content creators, and they decide what content to make based on what their fans and subscribers want to see.
There's no pushy director, no team of producers to impress and often no co-performers, creating a safer working environment. Thus, unless there is a demand for it from the audience, there is no need to make pornography that carries those sexist tropes.
Of course, sometimes, there is a demand for that kind of content. Which poses the question - has porn influenced what we find arousing? Or does it merely mirror the desires we have always had? Is it art imitating life, or has life started to imitate the art? What came first, the horny chicken, or the pervy egg?
If we accept that years of consuming pornography that conveys unhelpful sexist narratives has started to influence what we find arousing, then perhaps what's needed is ethically made pornography with a positive message that effects your libido in a nice way?
Sounds impossible, doesn't it? But that's what I witnessed.
On the set I visited, Alt Shift were shooting something that didn't just try to avoid the nastiness of studio porn, it also carried a pretty important message about sexuality.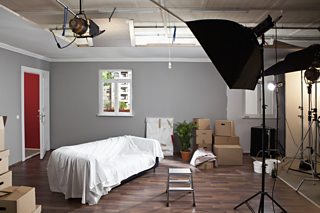 The production team were working with performer Kayden Gray, who also wrote and co-produced this project. The film is groundbreaking in that Kayden is HIV positive, his co-performer is not, and during the sex scenes they used neither condoms nor PrEP.
Due to advances in modern medicine, Kayden's viral load is low enough that it is undetectable, thus it is untransmittable (this is known as U Equals U).
There has never been a porn film that has depicted two performers in this situation before.
And that's the point of this project - to spread awareness of U Equals U, and to reduce the stigma around HIV.
Kayden himself is aware of the negative effects of watching pornography - he told me that his sexual tastes have definitely been shaped by the porn he has watched. And this is exactly why he feels that making this film is an effective way of getting his message across, indeed to him it's a form of activism.
If your mind can absorb negativity from pornography, why can't it absorb positive messages too?
Ultimately, pornography is a medium of fiction. It can't be simply defined as bad or good, but it can be understood and harnessed for different purposes.
I doubt we're ever going to live in a world without porn, so we may as well live in a world with better porn. Kayden and Alt Shift's film came out a couple of weeks ago, and hopefully that's exactly what they've made.
I can't say I've watched it, as I said, I stopped watching porn a while ago, plus I was there when it was made, I know how it ends.
Bio
Jacob Hawley is a comedian and the presenter and creator of BBC Sounds's award-winning podcast Jacob Hawley: On Drugs. The second series Jacob Hawley: On Love is out now.
Twitter: @hawleyjacob
Instagram: @jacobhawley