Main content
What's your most treasured possession?
The writer and broadcaster Sali Hughes has been talking to women about objects in their lives that are important to them. The things we cherish aren't always vintage, antique or even expensive. Instead, we treasure the stuff that stands for something important - maybe it reminds us of a special person or takes us back to a particular time in our lives. What impact and significance can these precious items have on us? Let's find out…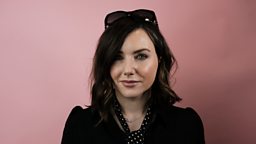 The snow globe
Margaret Cabourn-Smith is a comedy actress.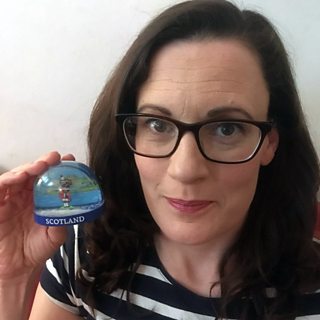 Everytime I look at it, it makes me smile and reminds me of the importance of feeling understood and listened to
"I was asked out on a first date but it was at the Edinburgh Fringe Festival so we ended up spending that date with a lot of random people! During all the meandering conversation, I mentioned I collected snow globes, I don't think it was even to him that I said it. This was before anything had happened between us."
"The next day I ran into him, he handed me a paper bag with this item in it. I honestly was quite overwhelmed. It's a thoroughly plastic, small, Scotland snow globe with a bagpiper in front of some vague scenery! It's not a Fabergé egg!"
"I think men are taught that spending a lot of money, huge bouquets of flowers, expensive chocolates that's the way to win a woman's heart. Whereas, just showing you were paying attention… and he had done this thing."
"A few years later when I was moving I got rid of all of my snow globes….but I kept this piece of tat because everytime I look at it, it makes me smile and reminds me of the importance of feeling understood and listened to…and he did go on to become my husband."
Nana's wedding ring
Terri White is Editor-in-Chief at Empire Magazine.
"When my Nana married my Grandad he bought this dead cheap ring. They had no money. We think it's gold but we couldn't say for 100% sure! She got another wedding ring later in life but I had the first ever ring which she gave to me when I went to university at 18."
"People use the word irreplaceable a lot but it really is. It's not got anything to do with the value. For me, it really speaks to an optimism that I forget once existed in my family. I grew up in a really violent household, blighted by poverty, I got quite hard to life quite early. The ring reminds me that at some point back in my family there was a moment of pure optimism and pure love and that's what the ring symbolises. I find some solace in that and also optimism about my own life and my own future."
"I heard that there was jealousy and violence in their relationship so it wasn't the best marriage…their life was never easy…but to think of that young girl who embraced life with such open optimism and joy I really like to think of her like that."
My blanket
Andi Oliver is a chef and TV presenter.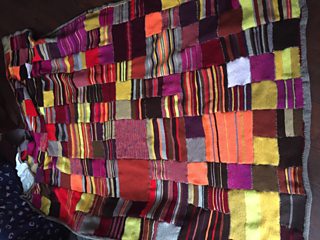 When I hold it, I can feel her in it
"It is lots of different squares and so it took her a good couple of years to make it. I didn't know about it, so the notion that my Mum was patiently knitting these little squares and putting them way out of sight for me…there is something just so tender about that, taking that time and it being such a personal investment from her means that for me when I hold it I can feel her in it."
"I've moved quite a lot so I chuck stuff out all the time. Something like this means the world to me because it's about human connection, longevity, family, love, motherhood, being a daughter and foreverness."
"When she gave it to me I started crying. I could see her little face beam with pride that she had pushed me to tears! Somebody taking that much time to do something for me just moves me beyond belief."
"My relationship with my Mum is something really precious and I'm really grateful for it."
The travel photo card
Rachel Eling is a writer and blogger.
The girl on that photo is a world away from who I am now
"It's a photo card for a London transport travel card from about the year 2000 when I was 22. As a teenager growing up in Wales all I dreamt about was getting out of Wales. It was unbelievably claustrophobic, there was nothing to do, there wasn't even a bus. So, all my waking hours were spent dreaming of escape. I just wanted to get to London…and eventually it happened."
"I got an internship…I can remember really clearly that first day, I was so nervous, I didn't know what it was going to be like, I didn't know if anybody was going to speak to me but I was so excited. I went to the station super early so I could get my first month's travel card. I looked at it and thought this is the golden ticket, this is the thing that opens the door to my new life."
"The girl on that photo is a world away from who I am now. I looked so different, so innocent, so much to come, so much promise. It just reminds me of that time when everything seemed possible and there were opportunities on every corner."
My Strawberry Shortcake mug
Naomi Alderman is an author.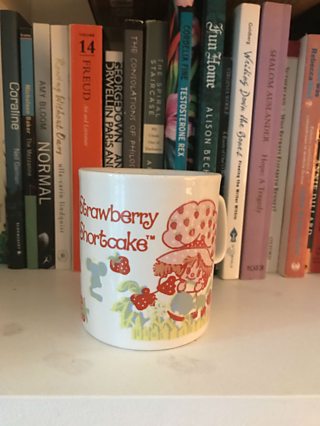 "This is a mug that was given to me at the 7th birthday party of my friend Esther who I'm still friends with this to this day. Over the years we've had quite different lives, Esther is still living in the Orthodox Jewish community that I come from and I've moved away from that. Yet, we've retained a really strong and very loving friendship over more than 30 years."
"I just think that mug that has travelled from one place to another, which I've never broken, represents those really great decisions you somehow make when you're 6 or 7. We're just able to be with each other. She's more like a sister to me now."
"It's the most amazing thing in the world to have a female friend who's come with you on a weird journey. There are certain things, jokes we have, from before either of us had ever been in a relationship, when those female friendships are the core of your life and I think we both still want to know that we can make references to those things. Somehow, that mug is one of those little jokes."
A large sad-eyed teddy bear
Nadia Shireen is an author.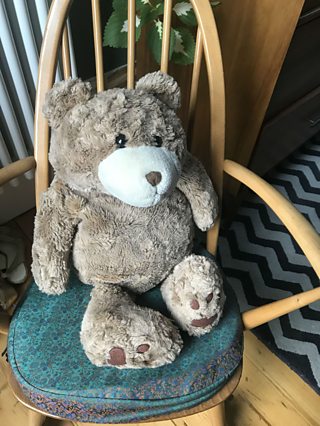 I could cry into that bear's tummy and no-one would hear me
"It matters to me because it was given to me during a really tricky time in my life. I was 20, so maybe too old for a teddy bear, but my Dad was dying of cancer and I'd had to leave university quite suddenly to go back to the family home where we were looking after him."
"I had a really tight group of friends at Uni. At that age it's really difficult with illness and death. My friend John sent me this teddy bear. I'm not much of a public crier and I didn't know how to talk about it. This bear is kind of floppy limbed, it doesn't have a cheery expression. I could fit my whole head into its stomach and it became a really nice thing to sleep with, which I know sounds crazy. I could cry into that bear's tummy and no-one would hear me."
"There were other people in the family who were maybe more demonstrative in their grief and I tried very hard to be brave, keep it together, do what I could do to be useful. So, with the teddy bear my defences were down and I could privately have those moments. It was a complicated age…your horizons are broad, you're looking ahead, you think the world's going to open up for you. In contrast, I was looking at death and going home."
"Bear has seen a lot. He's still with me. He's in my son's bedroom, even though my son's disinterested! If there was someone who fell in love with him and cuddled him the way I did, I would pass him on. I think what's more important is that I still have my friend who gave him to me and I could still talk to him about anything."
Hamza pendant
Barbie Simpson is a PR consultant.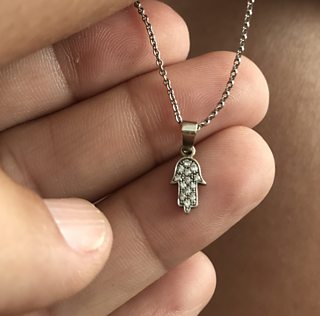 I have locked this superstition to it and the moment that it happened
"I was in Israel about 15 years ago for my cousin's wedding. We went out for dinner round the corner from our hotel. All the restaurants have security guards and metal detectors. We noticed a young man trying to come in. The security guard stopped him and the metal detector went off. He went to put his hands in his pockets and the security guard stopped him barging through. So, he ran off. The restaurant didn't know what to do….we went back to our hotel and started to watch the news and that's when we discovered he had a [explosive] belt on."
"There's always a jeweller in a hotel in Israel. I saw this little hand and my Dad bought one for me, one for my Mum and one for my sister-in-law. For some reason I've attached some superstition to mine. It's a symbol of luck and good fortune. It was such a big thing that had happened – it was something I put together with it."
"As I've had a child, I've certainly become more superstitious over time. If it's off, it's close. It's never really off for any prolonged period of time. It's not that I don't feel more in control if I'm wearing it, it's that I would feel less control if I wasn't. It's on the daily, it's on my body. I suppose if you had a tattoo every so often you would look at it and remember the significance of it. Every so often it will get caught in my shoe or my trousers and I will just remember why it's there. I have locked this superstition to it and the moment that it happened. It does offer me a lot of comfort."
My violin
Eos Counsell is a violinst.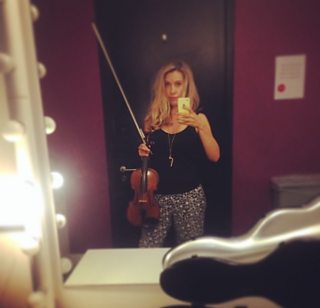 "When I was a student in college I had a violin and in my first year it was stolen from my halls. I was obviously bereft and I had nothing to play. I was loaned one for a while but as I was coming to leave college I didn't have a violin and they couldn't carry on the loan. I had no way of buying one and they were hugely expensive."
"A series of bad events led up to me being able to afford one. My Dad had just started riding a motorbike again and he had an accident, which is obviously really awful, and there was an insurance pay out from that and he put that towards me getting a violin. My great-aunt and great-uncle went into a home; they sold their car and gave me the money. My Gran as well, she sold her car…and the money went towards me getting a violin. All things that were not great but actually it was so helpful to me and meant so much to me that they'd all given up those things to be able to help me get a violin at a time when I just hugely needed one to continue with my career."
"It was made in 1850. Even that to me…I think this used to be a tree and someone decided to make it into violin rather than say pencils or toilet paper or something! The things it's survived; wars, the history it's seen, the different people who've played it. Aside from all of that, you get so close to an instrument…when you're playing a lot, 9 hour days of orchestral playing and then also practising, it becomes so familiar. I do really love it."
Lucky charms
Jo Tutchener-Sharp is a Mum and businesswoman.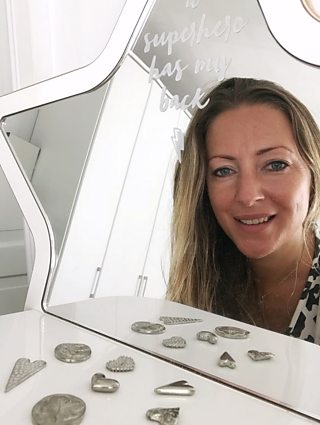 I don't think I survived because of them but I do think that they have special powers
"I got given some lucky charms when I had to go into hospital to have brain surgery. I'd had a brain haemorrhage. My Mum gave me a bag of little silver lucky charms and one of my best friends Nick gave me a little angel. I put them together and had them on my bedside next to me. My children were only 1 and 3 at the time, no-one wants to go in for brain surgery, but the worst bit was thinking I could leave my kids without a Mum."
"I feel very fond of my lucky charms now. I don't think I survived because of them but I do think that they have special powers. When I was in hospital I came up with an idea for my company, when my story launched there was a lot of press about what I'd been through. Lots of women now reach out to me when they find out they're poorly. All these women are terrified. I know what it was like. The ones I can feel really have got the fear, I say: 'OK I've got some special lucky charms…and I'll send them to you'. I give them mine. They've got good luck surrounding them, so I want to share that!"
"The first ones went to a lady in Paris. She had exactly the same as me. She had a little boy and she was really scared. She came through it. I did an event and this girl came up with her Mum and started crying and said 'I'm the girl you gave your charms to' and pulled them out of her handbag and handed them back to me. We were all crying!"
"They've been to France, Amsterdam, America and there's a lady in Scotland who I'm going to offer them to next. A kind gesture is something that means a lot. If someone believes they've got luck then that's great, whether it actually brings luck or not, but just the thought of it is something that gives you a little bit of reassurance and hope before you're facing something that's really terrifying."
The recipe book
Bianca Presto is a publicist.
For the first time ever I know where my Mum came from and in a sense, then I know where I came from
"It's a recipe book that has passed down through… well I'm the fifth generation to get it. That's how it came into my ownership! It is a hand-written recipe book that my great-great-great-grandmother would have started."
"We took the book out, obviously because of the state of it, we don't flip through it a lot. We noticed references to the World War, advice for women keeping a home, newspaper cuttings, and some advice for chapped hands. There is an orange marmalade recipe, Swiss apple puddings, Italian omelettes, something called a snowcake! There's also advice on how to remove stains from floors. So it was kind of like this housekeeping book for the women. The irony being I don't cook at all!"
"There's almost a part of me that thinks this is a moment in history and let's leave it there for what it is. I feel like maybe one or two family recipes that my husband and I love and enjoy that might be a nice addition to it. It will be interesting because my daughter is now 7 so it will naturally pass onto her. So, I am thinking about getting it fixed and restored and contributing to it."
"Whilst my mother is alive and living in South Africa, we don't talk very often. This book actually gave us a very good excuse to get back on the phone and connect over a shared history. It's something that doesn't cause arguments. So, it was wonderful to talk to her about the women in my life. I wonder if part of the problem with my mother is that I never gave her the time to tell me her story? Is this recipe book the start of hopefully rebuilding that relationship? Maybe. All I know is that for the first time ever I know where my Mum came from and in a sense, then I know where I came from."
What's your most treasured object? We would love to hear from you, get in touch and let us know what it is and why it's so precious.