Main content
The 17 best quotes from Kanye West's interview with Annie Mac
In his only UK interview, Kanye West talks Disney, IKEA, running for president and so much more. These are the best bits.
Kanye on music
"This type of soul, this type of art takes a while to cook. It's like when my wife cooks for me and I always ask for greens. She never wants to cook the greens because they take three hours to cook."
"The whole concept for the Yeezus album is that we're not going to be using CDs in the future and since this is the last time we're going to see it, this is an open casket for the CD."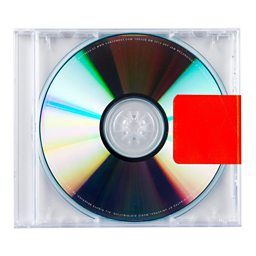 Kanye on Glastonbury
"I started off the show and I completely messed up the music. And me, as you can imagine by this phone call, I'm a bit of a perfectionist. So it really put me into a slightly depressed state."
"I don't really get nervous, I prepare. When the music messed up in the beginning, it tapped into my nerves and when you're nervous and vulnerable, something special and something different can happen."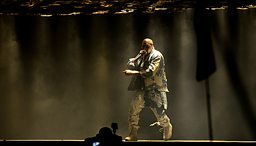 Kanye on being 'crazy'
"People say, Kanye he's so crazy, he's this, he's that. People call you crazy so much you start to believe it yourself."
"Maybe I shouldn't have these dreams and aspirations. Maybe I should have given up on life ten years ago and stopped fighting for my truth."
"I don't feel crazy any more! It was always like - it's going to be one of two things, either i'm crazy or everybody else is."
Kanye on art
"People couldn't give an F about how many cars you got any more. It's about the way the music sounds, where you're going, the experience you're going to hanging out with your friends, the type clothes that you're wearing - all of that's art."
"It's like telling Michelangelo: 'I know you painted this dope angel, that was really good, but Michelangelo, I don't think you can paint a cow.'"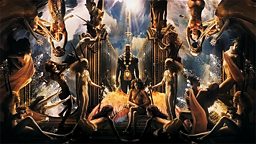 Kanye on giving something back
"I'm going to Adidas, 'Adidas, I know you've never made a shoe under $50 but we have to make a shoe that costs $30 and it's going to be coolest shoe of all.'"
"How about dreaming out loud? How about feeling that something can happen to make the world better and inspire people? Is that OK for one second?"
Kanye on furniture
"I have to work with IKEA… Yo, IKEA, let Kanye create! I want a bed that he makes! I want a chair that he makes! I want more products from Ye!"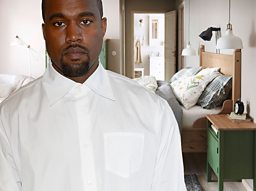 Kanye on cinema
"I don't think Disney gets enough credit as a director. When people talk about their favourite directors of all time, Disney has some dope movies under his belt too."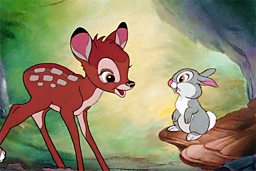 Kanye on politics
"We're numb. We're numb to 500 kids getting killed in Chicago last year. We're numb that there were dozens of police shootings in the beginning of July. We're numb to places on the earth where we don't live. Our life is OK, but it's OK for other people's lives to not be OK."
"When I've talked about the idea of being President, I'm not saying I have any political views, I don't have views on politics, I just have a view on humanity. On people. On the truth."
"If there's anything that I can do with my time and my day to somehow make a difference, while I'm alive, imma try to do it. Period."