Main content
How Stella McCartney changed the way you dress
By Daisy Buchanan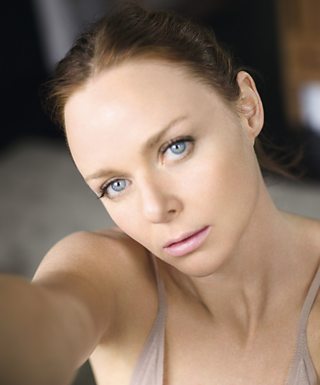 Stella McCartney
If you've worn clothes at some point in the last 20 years, there's a strong chance that Stella McCartney has had a hand in the contents of your wardrobe. While some of her creations come with a prohibitively high price tag, McCartney has collaborated with affordable fashion retailers throughout her career, so you might have come across her work on the high street. However, even if you don't own anything with her name on it, her work may well have inspired the clothes that are on your back right now. Here's what to look out for.
High end/high street collaborations
Towards the end of 2005, McCartney's debut collection for H&M went on sale, and shoppers started queuing in the early hours of the morning in order to snap up a Stella McCartney piece and get change from £100. The collaboration was one of the first of its kind to go on sale in the UK, and big names including Versace, Balenciaga and Marni subsequently launched high street collections. McCartney was responsible for making high fashion accessible to a much wider audience. If you've ever been able to pass off an M&S jumper as a Gucci number, you might have McCartney to thank.
Sports luxe
Now, it's relatively normal to see people from the pub to the post office wearing statement leggings and trainers. The boundaries between sportswear and high fashion have been blurred, and the trend even has its own portmanteau - athleisure. However, in 2004, when most of us were saving our jogging bottoms for, well, jogging, Stella McCartney worked with Adidas on a sports performance collection for women. She was Team GB's creative director for the London 2012 Olympics, which is when many of us vowed to get off the sofa, and wanted to look as stylish as possible as we sweated. Now it's hard to find a high street clothes shop that doesn't offer something sporty, thanks to Stella's influence.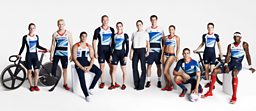 Photo courtesy of Stella McCartney
The Stella take on tailoring
The fashion industry is fraught with controversy. Many designers have been accused of perpetuating unattainable body standards, and creating clothes that only look good on the slimmest of models. However, McCartney is celebrated for working with women's bodies, especially because she's not afraid of a pair of trousers. It's not unusual to see a series of skintight outfits being paraded down the catwalk, but McCartney is capable of making masculine or androgynous styles work for women's bodies, in a way that's flattering and playful. 'Shirting' has been one of the biggest trends in 2017. If you've been hankering after a crisp white button down, or some statement stripes, it might be because you've been inspired by Stella.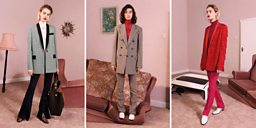 Photos courtesy of Stella McCartney
Statement sleeves
This summer, if you want to feel stylish you need special sleeves - we've seen billows, ruffles, scalloped edges and contrast fabrics. If you like something a bit different, you're spoiled for choice. This look feels fresh and cutting edge, but it had its first outing back in 1997, when Stella McCartney showed a range of statement sleeves in her debut collection for Chloé. It shows that fashion might move quickly, but style never loses its appeal. Also, that if you want to be chic, you need to be very careful when eating soup.
Slow fashion
It might sound strange that a person who works at the forefront of the fashion industry wants us to buy fewer clothes, but Stella McCartney believes we should all slow down and stop shopping quite so much. McCartney works with the Centre for Sustainable Fashion, stating "No human should suffer for fashion, and neither should the planet." McCartney believes in Slow Fashion, encouraging consumers to buy fewer items, because it's better for the environment. If you can't walk past a charity shop without popping in and buying someone else's old jeans, you're practising slow fashion. If you've ever decided not to buy a cheap t-shirt you don't need because you're saving up for an expensive dress, that's slow fashion - even if it's not a Stella McCartney dress.

Photos courtesy of Stella McCartney