Main content
Bloc Party return and kick it all off at 6 Music Live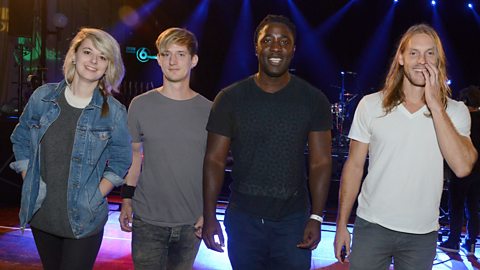 Listen to Bloc Party's full set for Lauren Laverne at Maida Vale.
Making an anticipated return to music, Bloc Party kicked off this year's 6 Music Live at Maida Vale armed with two new members and two new tracks from their forthcoming album.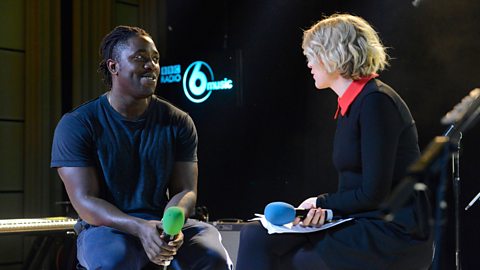 Kele from Bloc Party talks to Lauren Laverne ahead of their comeback show at Maida Vale
Bloc Party Mark II
As the band geared up to give their first ever UK performance with new members Justin Harris (bassist) and drummer Louise Bartle ("Bloc Party Mark II" as Kele commented), Steve Lamacq reminisced on first meeting the original line-up at a Franz Ferdinand gig in 2003.
Let's begin with The Good News
Playing to an audience of less than 150 in Maida Vale and many more via the radio, live stream and BBC Red Button, Bloc Party started with The Good News from their soon-to-be released fifth studio album.
From there they took it back to Real Talk and Octopus, and even further down memory lane performing Banquet and Song For Clay which included a cover of Björk - Big Time Sensuality.
To all the Exes...
More unreleased music in the form of Exes, which featured some georgeous accompaniment from a choir.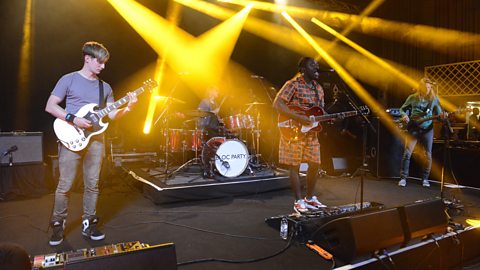 Watch Bloc Party perform This Modern Love live for Lauren Laverne at Maida Vale
The set ended with everybody's favourite... <3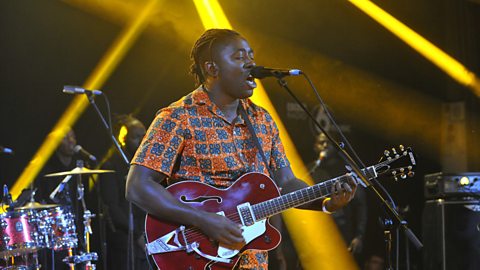 Watch Bloc Party perform This Modern Love with choir for Lauren Laverne at Maida Vale
Enjoy The Staves, Leftfield, Mercury Rev and New Order live