Main content
Meet the band
Ever wondered who the rather excellent musicians are that play with Jools on his radio show? Well, look no further.
Lisa Grahame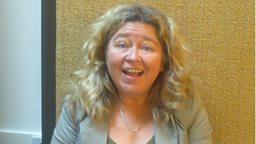 Hi, I'm Lisa Grahame and I've played Lead Alto in Jools' Rhythm and Blues Orchestra now for twelve years.Before Jools, having spent much of my youth playing lead alto in NYJO (the National Youth Jazz Orchestra) I found myself playing in all sorts of professional musical scenarios, be it in the theatres of the West End of London (Annie,Fame, Soul Train) playing on albums as a session musician for numerous artists soloing or in brass sections,playing on cruises, in resorts(preferably ones where the sun shines all the time)The BBC Big Band or just working in and around London.You'll find me regularly playing at venues in London such as Ronnie Scotts and The 606 Club. I love being part of the team for Jools' Radio 2 Show, it's so fascinating listening to all the guests and their influences in music……..not sure how much I enjoy going down in to the bowels of Jools' studio for the archives though!! More info
Phil Veacock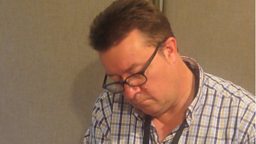 Saxophone player and arranger Phil Veacock was born in High Wycombe Buckinghamshire in 1964. His first adventures in music began when he was at primary school and learned the descant recorder. He became somewhat obsessed with this instrument and something of a virtuoso, sometimes playing it with his nose. With a few other children he became part of the recorder ensemble that would play in assembly every day. "It set us apart from the rest of the rabble and seriously coloured my worldview leading to me wanting to witness Life from the bandstand ever since." he says. Parallel to this, he joined the church choir where he rose through the ranks to become head chorister, the most angelic-looking and thus best paid. But the recorder was proving not to be enough. His nose had begun to hurt. Find out more about Phil here...
Dave Swift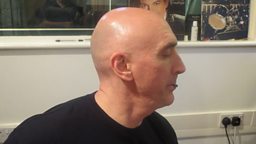 Dave Swift has been the bassist for Jools Holland's Rhythm & Blues Orchestra since 1991. During this time he has played with hundreds of the world's biggest names in music including Al Jarreau, George Benson, Chaka Khan, Eric Clapton, Paul Weller, BB King and hundreds of others. More info
Mark Flanagan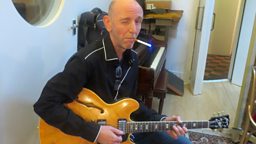 Mark Flanagan is probably best known as guitarist for Jools Holland's Rhythm and Blues Orchestra, an association that began in1988 and continues to this day. Born in Liverpool, Mark started playing ukulele at the age of eight. He got his first guitar at the age of 12 and was soon entertaining friends and family along with his father, a good player and singer himself. Music was a big part of family life and Mark grew up listening, and playing along to, Django Reinhardt, Hank Williams, Ray Charles, The Beatles, The Rolling Stones and David Bowie etc. Read the rest of Mark's story here
Gilson Lavis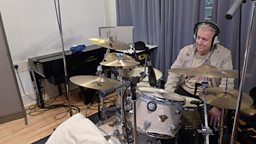 Gilson Lavis has a career spanning four decades where he has played with a myriad of names from the entertainment industry. He is one of Britain's most experienced and versatile drummers, still performing and touring Britain and Europe on a full time basis. His talents are many. Besides drums and percussion, he has in the past worked as a singer, a guitarist and a male model. Gilson lives in the Lincolnshire countryside with his wife and son where he writes and records music in his studio.
Join Jools and his Rhythm Section as he plays tracks from his eclectic record collection.