Main content
A Tribute to Brian Matthew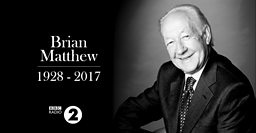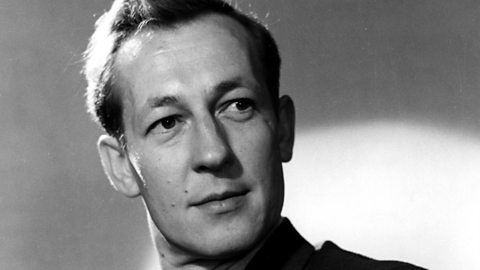 Audience members review records by Adam Faith, Bobby Darin & Mark Anthony on Easy Beat.
8th April 2017, we at Radio 2 were greatly saddened to learn that Brian Matthew had passed away.
Lewis Carnie, Head of BBC Radio 2 says: "Brian was one of this country's most popular and best loved presenters, delighting millions of listeners with his memories and favourite tunes on Sounds of the 60s for 27 years. On behalf of everyone at Radio 2, we send love and our best wishes to his family at this difficult time."
Bob Shennan, Director of BBC Radio and Music, and former BBC Radio 2 Controller says: "Brian was a radio legend. For decades, his voice was the sound of Saturday mornings, giving pleasure to listeners on Sounds of the 60s with his wit and warmth. He will be sorely missed."
Here we take a look at Brian Matthew's illustrious broadcasting career
Brian Matthew joined the BBC in 1954 and started broadcasting in 1957, beginning on the Light Programme - an entertainment show which became the nascence of Radio 2.
He was one of the earliest pop music presenters on the BBC and his passion for music was always central to his work, 'breaking' new acts and introducing records and live studio performances. His early shows Saturday Skiffle Club and Easy Beat brought a new youth focus to programming, despite challenges to the format at the time.
He told Bob Stanley- "We were severely limited to the amount of records we could play on Saturday Club. Nobody believes this today, but there was a ration called 'needle time' which meant, although we were doing a two hour programme, we were only allowed to play eight records each week. All the rest had to be our own recordings, or done live in the studio. So that's why even The Beatles, on their first appearance, were live on a Saturday morning in a little complex of studios."
He presented on the Light Programme for a decade, before the station was split into Radio 1 and 2.
Brian went on to present My Top Twelve on Radio 1, from 1973 onwards - despite initially being a little unenthused by the station.
He told Bob Stanley "Out of the blue he came up with the idea for My Top Twelve - it was a good idea." It was meant to be a hipper version of Desert Island Discs, which at that time was far more likely to have a retired general choosing his favourite records than anyone with a quiff. "It was a weird eye-opener. Once in a while, someone would surprise me and choose all their own records!"
Brian went on to a 12-year stint on Round Midnight. Recorded live, the show mixed light entertainment, music and live interviews - from 11pm until 2am every night, often featuring interviewees fresh off the West-End stage.
Initially proposed to have two hosts, Brian chose to go it alone - despite the incredible workload of the show. His holiday stand-in, Russell Davies, described it as 'the hardest job in radio.'
However, Brian relished the challenge and the show - he said "My wife now says 'thank God they took that off you eventually'... well, I loved it."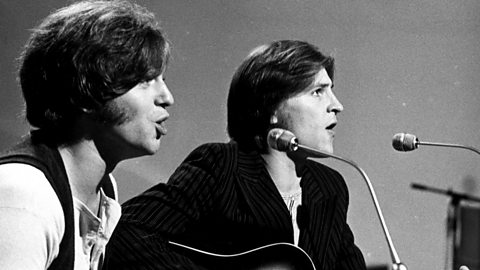 Alan Price remembers his first time performing on Saturday Club with The Animals.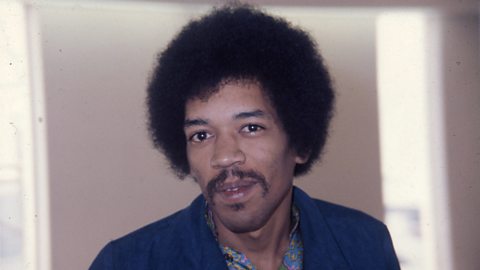 Jimi Hendrix talks openly to Brian Matthew about the bands he started out with.
Brian joined Sounds Of The 60s in 1990, seven years into the show's history. Brian's stewardship of the show made it his own, blending his own experiences with an enthusiasm for record curation, collection and sometimes deep-search identification.
Brian made the show a treasure trove of memories and in-depth knowledge, from his own record collection and the legendary vinyl stacks of producer Phil Swern.