Main content
You Will Not Have My Hate by Antoine Leiris
About the Book
On 13th November 2015, Antoine Leiris's wife, Hélène, was killed, along with 88 other people at the Bataclan Theatre in Paris, when three men armed with guns and suicide bombs opened fire on the unsuspecting crowd at a rock concert.
Three days later, Antoine wrote an open letter addressed to his wife's killers, which he published on Facebook. The whole world was in mourning for the victims, but Leiris refused to be cowed or to let his baby son's life be defined by Hélène's murder. He refused to let the killers have their way. 'For as long as he lives, this little boy will insult you with his happiness and freedom,' he wrote. His post was shared over two hundred thousand times and was reported on all over the world. In his beautiful and moving defiance of the terrorists who had killed his wife, Leiris became an international hero to everyone searching desperately for a way to deal with the horror of the attacks.
YOU WILL NOT HAVE MY HATE is an extraordinary and heartbreaking memoir about how Leiris, and his son Melvil, endured after Hélène's murder. With courage, moral acuity, and absolute emotional honesty, Leiris finds a way to answer the question, how can I go on? Leiris is a guiding star for us all in perilous times.
About the author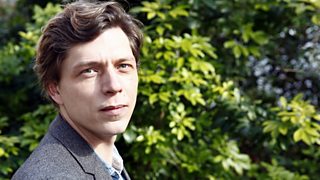 A former cultural commentator for France Info and France Bleu, Antoine Leiris is a journalist based in Paris. His letter to the Bataclan attackers was shared over two hundred thousand times and was reported on by newspapers and television stations across the globe. He was interviewed by BBC News, ITV News, CNN, NBC News, Le Monde and Elle in France, Vanity Fair, Elle and El Corriere della Sera in Italy amongst many others. You Will Not Have My Hate is his first book.