Main content
Full line-up announced for brand new poetry and spoken word festival
31 August 2017
Contains Strong Language is the BBC's new national poetry and spoken word festival, with coverage in national and local, radio and TV programmes. It is a partnership between the BBC, Wrecking Ball Press, Humber Mouth, Hull UK City of Culture, The British Council, The Arts Council and a number of other poetry organisations.
Contains Strong Language presents leading local, national, international poets and world class spoken word artists alongside brand new voices. 17 poets will be resident in the city for four days. The Hull '17 are an ensemble of exciting and innovative poets, commissioned to create new work which will be premiered in the city during the festival. We also celebrate Hull's status as a city which has inspired poets in the past, such as Philip Larkin, Andrew Marvell and Stevie Smith.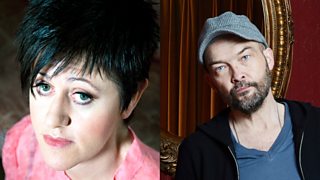 Tracey Thorne and Ben Watt
Poetry is enjoying a renaissance. From moments of national significance to mainstream advertising, poetry is being chosen to persuade, charm or express outrage, defiance and solidarity.
In addition to performances from previously announced Kate Tempest, Dr John Cooper Clarke, The Unthanks, and the BBC Philharmonic, some of the UK's most-renowned actors will perform some of Hull's famous poems in a star-studded gala reading.
Ben Watt and Tracey Thorn return to their Hull roots for In Conversation with Simon Armitage, discussing their songs and books, and their years in the city where they formed best-selling band Everything But The Girl.
On the BBC you can watch fantastic new documentaries and live performances on BBC Two and BBC Four. The BBC's radio stations will take audiences to the heart of the festival in Hull with live broadcasts from Jo Whiley, Cerys Matthews, John Wilson, Ian McMillan, Mim Shaikh and more.
Here on the website we'll have exclusive features, previews, comprehensive schedules and catch-up for all programmes.
Tickets are available to book for many events in Hull, including performances by Kate Tempest, John Cooper Clarke and The Unthanks. Browse the full programme for over 50 events across the four days, most of which have free tickets available from www.hull2017.co.uk.
Read on for a selection of Contains Strong Language highlights on the BBC we're looking forward to...
The Festival
Highlights to look forward to at the UK's biggest poetry festival devoted to new work, taking place in Hull.

Browse four days of gala readings, live radio, film screenings, music gigs, open mic nights and more.

An ensemble of exciting and innovative poets, commissioned to create new work and resident in the city for four days.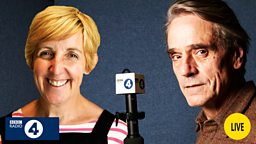 Julie Hesmondhalgh and Jeremy Irons
Hull 17: Contains Strong Language - A City of Poets in its Own Words
Live from Hull in a special hour-long programme on Radio 4, Jeremy Irons and Julie Hesmondhalgh perform poetry inspired by the city and its poets.
Presenter Lindsey Chapman will guide us through Hull's rich poetic heritage, exploring how Hull has proved so inspiring to poets across the ages and why the city continues to be such a vibrant and creative destination for poets today.
Work performed by Jeremy Irons and Julie Hesmondhalgh will include To His Coy Mistress by seventeenth century metaphysical poet Andrew Marvell, Toads by Hull's most famous librarian Philip Larkin, Hull-born Stevie Smith's Not Waving but Drowning and Imtiaz Dharker's special commission for Hull 17, This Tide of Humber.

Saturday 30 September
20:00 - 21:00
Men Who Sleep In Cars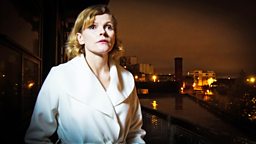 Maxine Peake in Men Who Sleep in Cars, BBC Four
They catch Mancunia's infectious yawn, and this great city holds them in its palm.
Men Who Sleep in Cars, by poet Michael Symmons Roberts, follows three men in Manchester during one night in September.
Written entirely in verse, the film tells the poignant stories of Marley, Antonio and McCulloch.
It is also a love song to a city – to Manchester, the backdrop to the film, whose familiar streets are difficult to leave for the departing Sarah, played by Maxine Peake.
Stand Up Poets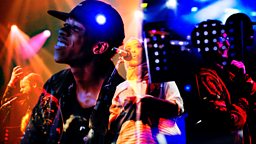 BBC Two hosts a Saturday night special of performance highlights from The Hull 17, an ensemble of poets commissioned to create new work in the city during the festival, including Isaiah Hull (pictured), Asma Elbadawi, Amina Jama, Solomon O.B, Reuben Fields and Liam McCormick, as well as live music from special guests, as Radio 1Xtra brings its renowned Words First poets to Hull.
WH Auden In A New Age Of Anxiety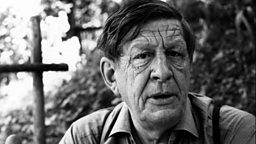 This BBC Two film explores the relevance of Auden's work in the 21st Century. In A New Age Of Anxiety probes the peculiar hold this angry young man of the 1930s still has on our modern psyches, and what this can tell us about the political climate in which we all live.
The Mersey Beats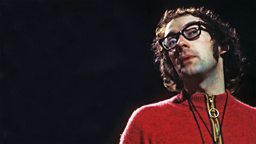 Poet Roger McGough in 1970
In 1967 Penguin Books published The Mersey Sound, number 10 in the Modern Poets series, by Liverpool poets Roger McGough, Brian Patten and Adrian Henri. It went on to sell over 500,000 copies.
In the same year that The Beatles released Sgt Pepper's Lonely Hearts Club Band, Liverpool established itself as a focal point in the cultural revolution of the Summer of Love, thanks to the publication of this crucial anthology.
This hour-long film for BBC Four celebrates the fiftieth anniversary of the collection, through the eyes of the two surviving poets, Roger McGough and Brian Patten, and their many followers - from Craig Charles and John Cooper Clarke to Willy Russell and Benjamin Zephaniah.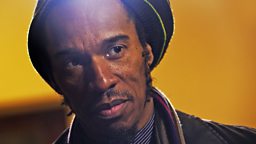 Benjamin Zephaniah
Child in Mind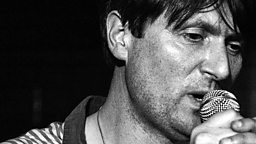 Simon Armitage
Child In Mind on BBC Four combines the poetry of Simon Armitage with documentary footage of British mothers who have had their children taken into care. The women featured tell their story in their own words and are all part of a new scheme called Pause, which aims to break the cycle of repeat care removals.
Child In Mind paints an emotionally charged portrait of the lives of these women, many of whom have suffered abuse and neglect themselves.
Through The Lens Of Larkin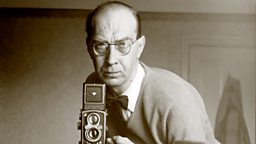 Philip Larkin is one of the 20th century's greatest poets, but what is less well known is that he was also a lifelong keen amateur photographer - lavishing on his pictures the same kind of care and attention and eye for detail he brought to his verse.
The thousands of photographs held in Hull's History Centre give us an insight into the man who was one of the first to indulge in the selfie, and who also documented his complicated love life through his photographs as well as through his poetry.
In this BBC Four film, poet and academic John Wedgwood Clarke gets on his bike and follows the tyre tracks of Larkin, to explore his relationship with Hull, his work, his family and lovers – through the lens of his photographs.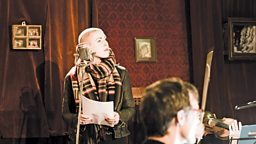 Helen Mort
Between the Ears will broadcast a new radio poetry commission by Helen Mort, Give Me Space Below My Feet.
In the centenary year of Anthony Burgess's birth, BBC Radio Drama in collaboration with the BBC Philharmonic present a UK premiere of his cult novel A Clockwork Orange.
Throughout the four days of the festival, Radio 3's Between the Ears, The Verb and other Radio 4 shows, BBC Four and BBC Local Radio will be broadcasting new work from The Hull '17 – the community of 17 poets at the heart of the festival - as they take to the stage in Hull for the Contains Strong Language International Festival of Poetry and Performance.
Jacob Polley, Louise Wallwein, Michael Symmons Roberts, Dean Wilson, Vicky Foster, Hannah Silva, Helen Mort, Joelle Taylor, Zena Edwards, Isaiah Hull and the BBC's Poet in Residence for the season, Harry Giles will all feature on the BBC.
Anthony Burgess at the piano - a prolific composer with 250 works to his name / Getty Images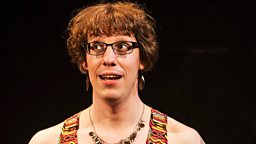 Harry Giles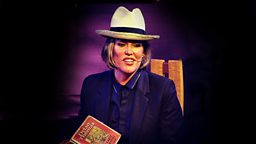 Cerys Matthews
Contains Strong Language films
Poets, participants and the public reflect on the many highlights from the festival.

Highlights from the first two days of the Contains Strong Language poetry festival.

An innovative new spoken word exchange project connects young participants from Trinidad and Hull.

Behind the scenes of JoinedUp Dance Company's interpretation of Imtiaz Dharker's specially commissioned poem.

Hull '17 poet Isaiah Hull's homage to his home, Old Trafford in Greater Manchester.

A mammoth washing line with 2,017 poems contributed by the public will be on display at the Contains Strong Language festival.

Mardy, gurt, cheeselogs, dreich and dimpsy: 13 poets highlight the local words that matter to you.

Preview the four-day poetry and spoken word festival coming to Hull.