Main content
Food and Drink - Belfast
Food
We've selected the best independent food producers from Ireland, with specific attention on local and organic producers, to create a diverse mix of cuisine for a never-ending banquet of first class food to go. Boasting over 25 outlets, food lovers will have everything they need for a delicious street food experience from classic American cuisine, including rotisserie chicken, award winning burgers to authentic pulled BBQ meats, Neapolitan style wood fired pizzas, artisan bread-makers and Vietnamese inspired noodles … We really do have it all!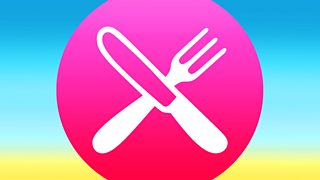 If you have a sweet tooth be sure to try the mouth-watering churros and with an array of ice cream trucks, we are hoping the sun is shining on Belfast for the bank holiday weekend!
We also have plenty on offer for our vegan, vegetarian and gluten free friends, as well as a plethora of child-friendly menu options. Around every corner you'll find food stalls, handpicked with every cuisine imaginable to help satisfy your culinary desires!
Drink
From freshly brewed artisan coffee to smoothie bars our quirky pop ups offer an endless selection of hot and cold beverages and with three main bars within the arena you'll never be lost if you need to quench your thirst. Offering a full bar including the usual suspects – local cask ale, beer, cider, wine, Prosecco and champagne.
We operate the Challenge 25 Policy and you will be asked for ID to verify your age when purchasing alcohol. We accept the following forms of ID: a valid passport; valid EU photocard driving licence; or a photographic ID card with the National Proof of Age Standards Scheme – PASS - hologram.
You may bring in food and soft drinks to the event for your own personal consumption provided that any soft drinks are in unopened and sealed plastic or paper containers with a capacity of 500ml or less, restricted to one per person. We suggest that you bring an empty plastic bottle (500ml or less) as there will be water points on site that can be used for drinking water at no cost.
A designated area will be provided within the venue for attendees aged under 18. Alcohol will not be permitted in this area.