Main content
Today Puzzle #630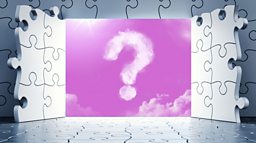 Puzzle No. 630 – Wednesday 11 December 2019
40 years ago in 1979, Emmanuel, a college of Cambridge University admitted women undergraduates for the first time. The first mixed intake from Emma, the affectionate nickname of Emmanuel, had 134 students. The number of women is 3 more than its nearest square number and also 12 more than its nearest cube number. Can you work out the number of women and men in Emma's first mixed intake in 1979?
Today's #PuzzleForToday has been set by Bobby Seagull is the author of The Life-Changing Magic of Numbers
Click here for the answer

39 women and 95 men. 39 is 3 more than than the nearest square number of 36 (6 squared) and 12 more than the nearest cube number of 27 (3 cubed).


More fiendish brain-teasers and quizzes on BBC Radio...