Main content
Sing Out for Christmas
BBC Radio Cornwall is searching for two school choirs to sing alongside St Dennis Band as part of this year's Christmas service.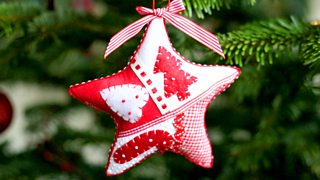 We are looking for the best primary and secondary school choirs in Cornwall and the Isles of Scilly to join us at the service recording in Truro Cathedral on Tuesday, 17 December 2019.
How to enter
Click here to upload a recording of your school choir singing their favourite carol.
You have until 17:00 on Sunday, 24 November 2019 to get involved in BBC Radio Cornwall's Sing Out for Christmas 2019.
If you have any questions email: sing.cornwall@bbc.co.uk.
What happens next?
Judges will include BBC Radio Cornwall presenters, as well as representatives from St Dennis Band and the local musical world.
This panel will select the two winning choirs who will sing at the BBC Radio Cornwall Christmas service in Truro Cathedral in December. The winners will be announced on BBC Radio Cornwall on Friday, 9 December 2019. We require parental consent for children to be involved in the service.
Click here for full Terms and Conditions and Privacy Notice (.pdf)