Main content
How to end a relationship well
The past few months have put some of the strongest relationships to the test, but while certain couples may be skipping out of lockdown with a Corona baby on the way, one large UK law firm reported a 42% increase in enquiries about divorce between March and May of 2020.
Ending a serious relationship can often be emotional and messy, but with the price of separating through the courts rising fast, splitting up with the least damage to everyone (including any children) is the ultimate goal. So how do you end a relationship well - practically, legally, financially and emotionally? For the latest in our How to series, we asked four experts to share their best advice with Woman's Hour…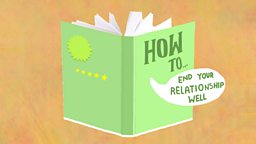 Communication is key
"Talk about it, don't just walk out and leave the other person to deal with it. The worst thing you can do is not tell the children together or walk out on your partner," advises family therapist Joanne Hipplewith.
"Try to communicate. It's very painful. It's emotional. One person might feel positive about it, [that] it's been a long time coming, the other might feel it's come out of the blue. It might be a quick process, it might be a long drawn out protracted process. It's tough, even if you think it's the right decision for you, so it's about communicating."
Seek out help and advice
"It's really overwhelming when you're going through separation to know where to go, and my one message is to try and go anywhere apart from going to the court," says family lawyer and mediator Rebekah Gershuny.
"I would always recommend that if you can you seek some legal advice, even if you can't necessarily afford that throughout the whole process, maybe just some initial advice to set you on the right path. There are free advice centres, there's Law Works, Only Mums and Only Dads, Citizens Advice, and barristers that offer some pro bono advice as well.
"I think another good starting point is mediation. If you're on benefits or a low income then you can still get legal aid for mediation and it would be free. There's a full list on the Family Mediation Council website. Mediators will arrange an initial meeting with each person and they will also highlight what other options there might be."
Try and minimise the impact on any children
"When you've got children, it's really important that you try and focus on their needs," says Rebekah. "It is sometimes very difficult to put aside the emotional trauma that you are going through, but try not to involve them in the conflict between you.
"Look at putting together some sort of a parenting plan. There are online resources that can help with that, such as Cafcass and also Resolution. Where parents are really struggling to communicate there are also apps such as Our Family Wizard, where you have a shared calendar. There are also courses - run as Separated Parents Information Programme - about how to take your children through this separation and how to talk to them. Mediators can also assist in helping you to resolve issues about contact arrangements and the time the children are going to spend with each of you."
"Remember that your kids probably know more than what you're telling them, whether they are very young or older children," adds Joanne. "We think, 'Oh well, they didn't hear that argument, they can't sense the tension because we were all having breakfast together.' But it's a myth. They're often aware and it's really important that parents come together to give their children a cohesive story about what's going on in their relationship."
Set some (end of) relationship goals
"When Gwyneth [Paltrow] came out with her 'conscious uncoupling' we all sort of sniggered a little bit at the phraseology of it, but she was right in a way," says Kate Daly, founder of online divorce platform amicable and host of The Divorce Podcast.
"What we need to do is process those emotions at the end of a relationship and have an opportunity to sit down together and end the relationship well, before we then move on to sorting out the practicalities of what happens to the children and who takes what from the financial pot.
"I think if you can set some goals for where you want to take your future as you end the relationship, that can be really helpful. Where do we want to be at the end of this? Both living near their current school, in similar accommodation, sharing the care of our children and rotating weekends? How can we best split our resources to meet those goals?"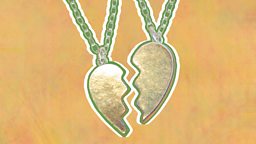 Brush up on your financial situation
"As well as the severe emotional strains of splitting up, there are the financial implications," says FT Money digital editor Lucy Warwick-Ching, who answers readers questions about this.
"They worry they can't afford to get divorced, they won't be able to pay rent on their own, or pay the mortgage, afford a place that's big enough or run two cars. The main breadwinners of the family worry about maintenance payments and then people who have given up work to look after the children worry about how much they will get to live on.
"The cost of splitting up is rising unfortunately. In 2014 it cost just over £12,000 but that has risen to over £15,000, down to things like legal fees on disputes over children and the division of assets. But there are ways to maximise the chance of being able to afford to get divorced.
"The key for both married couples and those cohabiting is to start thinking about the financial side really early on. Both of you need an understanding of how much your joint finances come to; how much you have in savings, where your investments are, whether you have a pension and how much that is (it may be worth paying a financial adviser or accountant to check the numbers). Even things like your insurer and energy provider. It's key to educate yourselves in the matter of finances so that you actually know."
Try and agree on any property rights up front
"I think there are still a lot of people who think there is something called a 'common-law marriage', and there absolutely isn't," says Rebekah.
"There is in fact no guaranteed rights to ownership of the other person's property if you're not married or in a civil partnership and that relationship breaks down. Get advice about entering into a 'Living Together Agreement' that sets out exactly what your expectations are. If you're going to buy a property together, have a declaration that sets out what each of your interests are. You could put yourself in a very vulnerable position."
Give your children structure, but try to stay flexible
"From the children's perspective, it's generally thought to be better that there is a structure to the arrangements, so that they know where they are going to be on what days and exactly what the pattern is," says Rebekah.
"But there should always be some flexibility in those arrangements, either to meet the parents' needs or the children's needs. As a mediator [I would be] recommending to parents that they think about what flexibility means - how much notice do they need in order to change those arrangements? - so that they minimise arguments between them."
If it's possible, approach things together
"There's a range of solutions when you split up. The key thing is to pick the right process for you," says Kate, who founded her company amicale after her own acrimonious divorce proved "deeply traumatising" for everyone involved.
"If you go down the traditional route of going to see a lawyer, you hear your best case scenario from your lawyer, your partner hears their best case scenario from their lawyer, and there's a big yawning gap in the middle to fight over. Now sometimes you need that protection of somebody batting for you, [a lawyer] looking after your interests, because your partner might be hiding assets or there might be abuse in the relationship.
"But for many people these days, they're ending relationships as a couple who want to prioritise their children and for those people we're starting to see services like ours [and the 'No Fault Divorce' coming next year and already in Scotland], where we can work with people to end things in a much more positive way."
Be aware you are entering a new way of communicating
"Make a big effort to take on a different tone, and make it slightly more formal, less emotional, and less frequent than before," advises Kate.
"We always say, 'Be brief, informative, friendly, firm.' Communicate information rather than feelings, but be kind. Read that email to your ex back - would you be happy to send that to your mum or brother? If not, don't send it. And don't text late at night when you're drunk!"
Listen to the full discussion on BBC Sounds, where you'll also find all the Woman's Hour episodes you may have missed. Follow us on Instagram or Twitter @bbcwomanshour.