Main content
A Day in the Life of Yasmin Evans
Radio 1's Academy offers specialist advice to young people from experts in the music, radio and media industry. One such person is BBC Radio 1Xtra's very own Yasmin Evans who presents every weekday from 1-4pm.
Having first volunteered as a community radio presenter in Manchester aged 15, Yasmin studied Radio at the University of Salford before joining the 1Xtra family in 2012. Since starting on Weekend Breakfast, she's presented 1Xtra Live, co-hosted the Weekday Breakfast Show with Twin B and interviewed some of the biggest names in music along the way.
A keen cook and music fanatic, here's what a day in the life of Yasmin Evans looks like...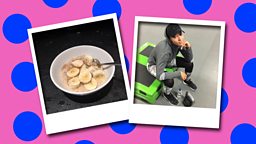 7am ALARM!!
07:00 - Whip up some porridge with banana and honey, also reading over my script for a voice over this morning and later this afternoon!
08:30 - Voice-over for an upcoming radio campaign.
09:30 - Hop off the tube... GYM WORKOUT!! LET'S GO!! I've been going to the gym in the morning for a few years now, it helps so much with the flow of my day!
11:00 - Once I've showered off the sweat, I'll grab some lunch and head into the BBC studios for my show on 1Xtra at 1pm!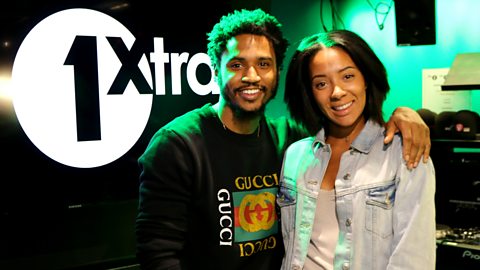 RnB megastar Trey Songz breaks down his Tremaine album to Yasmin.
Before the show...
12:00 - Finish up lunch NOM NOM and go over the show with my Producer Rhodri. I look over my script and head into DJ Ace's studio for a quick chat about what's coming up on my show before he hands over to me on the airwaves. Most of the time we talk rubbish!
12:30 - I go over some questions for the guest on today's show and make sure the studio is set up to go on air at 1. Normally I would have spent the last few days researching whoever's joining me in the studio and what I'd really like to ask them.
In the past few weeks I've had Trey Songz come by to talk about his new album and music videos, I've spoken to lots of really talented people; including rising star from Toronto Jessie Reyez - who came in for one of her first interviews in the UK - and the very funny New York reality TV star Cardi B. Having guests in is always SO much fun especially because the guests we have passing through are all so different!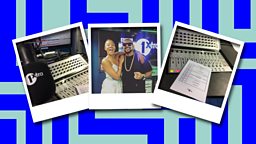 1pm SHOWTIME!
13:00 - The show kicks off and I make sure we're fully prepared for when our guests arrive in the studio.
14:00 - Live guests usually arrive shortly before they go on air at 2pm. Sometimes depending on the schedule for the day and the artists themselves, we pre-record our interviews after the show around 5pm. (My interview with Trey-Songz was pre-recorded a couple of days before and then edited to go up on 1Xtra's social media channels).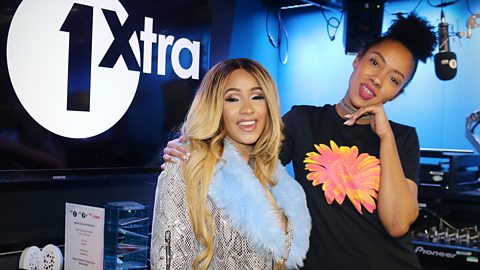 Singles, visuals and an album all on their way!
After the show
16:00 - OFF AIR. Once the show's finished I have a quick debrief with Rhodri and then make plans for tomorrow...
16:45 - I'm currently working on Series 3 of CBBC's Ice Stars. So, I record voiceovers for the show.
19:00 - HOME SWEET HOME! I cook some dinner, put my feet up and watch a little TV...
What's New At The Academy?
Love watching films but hate the idea of being in front of the camera? Grimmy looks at other ways you can get involved in TV and Movies

Huw Stephens and Greg James host a series of very special Piano Session gigs

Turn your posts into pounds with advice from some of the biggest profiles in the world