Main content
The 'ghost village' of Polphail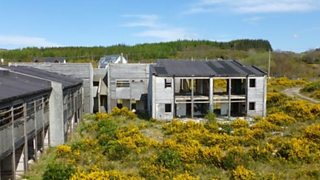 The discovery of North Sea oil promised a prosperous future for Scotland.

As rigs began to appear off the north east coast of Scotland, similar attempts were made off in Argyll and Bute.

Polphail's natural, sheltered harbour combined with available land made it a natural choice.

With a golden future to look forward to, housing for 500 workers was built.

However, significant issues with the drilling platforms available at the time meant that Polphail's days as a Scottish Klondike failed to materialise.
Latest features from BBC Scotland