Main content
New classical music by Thom Yorke, exclusively on Unclassified
Exciting new music news for Radio 3, as Unclassified confirms the first play of Radiohead frontman Thom Yorke's first ever classical composition, Don't Fear The Light.
The three-part work for two pianos, electronics and modular synthesizer was premiered earlier this month at Minimalist Dream House, a concert devised by piano duo Katia and Marielle Labèque at Philharmonie de Paris.
Unclassified presenter Elizabeth Alker was blown away and jumped at the chance to play the piece alongside Thom's brand new solo track, Gawpers, on Unclassified (Sunday 29 April, 11pm). Both tracks have previously only been heard live.
Hear brand new music by Radiohead's Thom Yorke on Radio 3's Unclassified.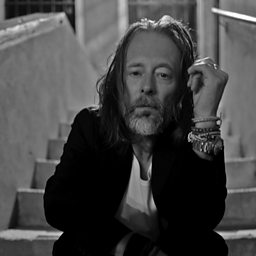 Thom Yorke told us: "Katia and Marielle suggested for a few years that I write some music for them. Usually I would laugh and explain that I couldn't read music, but in truth I was intrigued by the idea.
"I realized [that] writing for score or on a sequencer and modular gear are really not so far apart. But the best part for me was watching the basics of what I'd written being brought to life by the sisters and their interpretation, making the notes theirs."
Also featured in Sunday's show is Thom's performance of Suspirium (a track from his soundtrack for the film Suspiria) and new works by Bryce Dessner from The National and French composer and producer David Chalmin.
Full details are available in the show notes on BBC Sounds. Don't forget to subscribe to Unclassified while you're there.
If you like this, you'll love...
Elizabeth Alker plays music by an exciting new generation of unclassified composers and performers.

Incredible music from across the world, with live sessions from the biggest international names and the freshest emerging talent.

Clemmie Burton-Hill mixes playlists for music-loving classical newbies. If you fancy giving classical music a go, start here.