Main content
The rugby league player turned WWE wrestler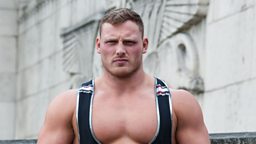 (Photo: Brett Hadley Photography)
Luke Menzies from Yorkshire played rugby league for clubs including Hull Kingston Rovers and Salford Red Devils.
When his career was cut short by injury, it led him to the wrestling ring where he is now a professional wrestler in the WWE. He's moved his family to the US so that he can train and compete there.
BBC Radio 5 Live has been speaking to Luke Menzies about making the change:
The end of one career, the beginning of another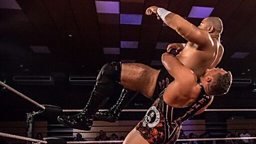 (Photo: Brett Hadley Photography)
"I was always a fan of wrestling but never thought I'd get an opportunity.
"Coming from a northern, rugby league playing town - rugby league took over.
"And I was, by the grace of God, good enough to earn a living playing that."
The injury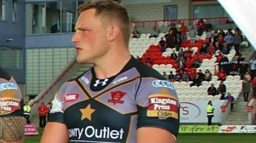 (Photo: Kingspix)
"I ended up getting injured. I tore my quad and was subsequently let go by the club.
"It was a blessing in disguise and allowed me to make that leap.
"I contacted a coach around the Oldham area and it snowballed from there and six months later I was at a WWE try-out!"
Transitioning from rugby to wrestling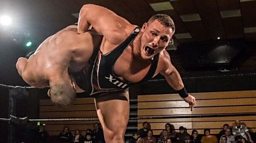 (Photo: Brett Hadley Photography)
"The training takes a bit of getting used to. Coming from rugby background I was used to the contact; taking the hits and tackles.
"Getting a few cut eyes and bust noses has probably helped toughen me up!
"The conditioning is different; you're not running for 80 minutes. It's kind of like interval training; you start you stop, you're up, you're down, you're off the ropes.
"Combining that with taking the hits and taking the bumps; the guys and girls who do it really put themselves through the grinder."
The importance of a good work ethic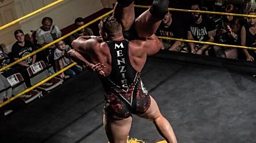 (Photo: Brett Hadley Photography)
"Rugby league is a working class sport and keeps your feet on the ground.
"It really expects you to garner this work ethic and that's crossed over to wrestling.
"That's one thing you need to have; a really strong work ethic. Getting a few bust noses has probably helped toughen me up."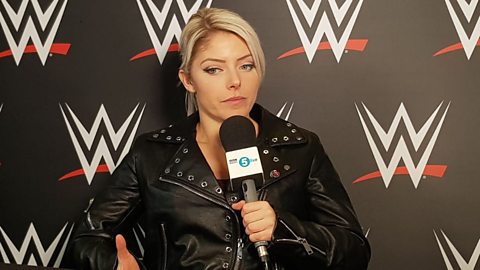 WWE star Alexa Bliss on overcoming anorexia twice and how bodybuilding 'saved' her.
5 Live speaks to spies from MI5, MI6 and GCHQ.