Main content
What's the first album you ever bought?
A fake news story went viral recently, suggesting that former high street shop Woolworths was planning to reopen a few stores. You may remember going there for pick 'n' mix sweets and racks of CDs. But the retailer closed its doors for good in 2008, and has no current plans to reopen.
However, it made us think about the first album we ever bought. A big moment in any young music fan's life. BBC Radio 5 Live host Patrick Kielty put that question to radio presenters and music fans Hattie Collins and Poppy Jay during the 5 Live Monthly Music Review.
Patrick: "I used to buy a tonne of singles, but buying an album was like: 'Oh I'm a proper music fan now.' I went to Smyths Records in Newcastle, County Down, and asked for this, many moons ago.
"It brings me back and it breaks my heart. Bruce Springsteen was playing Slane Castle that year, there was a bus going from Dundrum, County Down. All the cool people had managed to get a ticket to it, but I was too young to go on the bus. He played for five hours. It was one of the greatest gigs ever, and I missed it."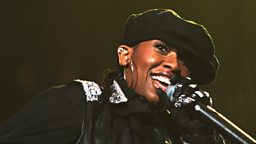 Poppy: "Cast your mind back to the summer of 1999. I was in the R&B aisle. I bought this album because all of my friends at school went absolutely crazy over this one song [All n My Grill].
I saved my pocket money for about a month
"She was a pioneer. She was so cool, she embodied the 'female boss'. She was amazing, I loved her!
"I think the album was probably £10.99, and I saved my pocket money for about a month. I went with my little sister, bought the album. I looked at her, looked at her photo and I looked at all the tracks, and it was just incredible.
"And you always remember your first album, don't you? It's like your first kiss, or the first car you ever bought, so I'll always remember that."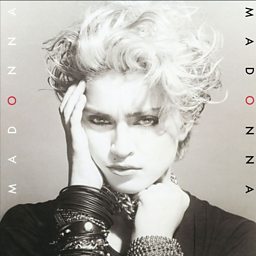 Hattie: "[Mine is] sadly not as cool as Poppy's - that was a stunning choice. My first album… I bought it in 1984 when I was approximately a month old or so, thereabouts! It was Madonna's self-titled debut album. And I remember bringing that record home, and I held it aloft like Rafiki held Simba on Pride Rock. It was my most prized possession.
It's the sound of freedom, isn't it?
"Like every kid growing up in the eighties, I was obsessed with Madonna. And at that time she was just the most outlandish, law-breaking rebel. She was amazing and she made the best music, so for me it was such an exciting moment.
"I read every single line of the notes. I looked at who produced it, who engineered it, all of those details. I think it's possibly one of the records that started my obsession with music. It's a great album.
"It's got Lucky Star and Borderline. Holiday is on there. It's not her album of biggest hits, but to me it will always be very special. It's the sound of freedom and possibility and adventure. A life very different from my own there in [Birmingham] at that time."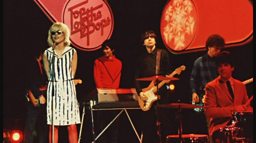 Some listeners got in touch too to tell BBC Radio 5 Live the first album they ever bought:
John from Newcastle said: "When you mentioned first albums, I started singing Born in the USA quite loudly in the car and suddenly you started playing it. That was my first album too."
Stephen in Wales said: "Parallel Lines by Blondie. I bought it whilst staying with my Nan, who didn't have a record player. I spent three days looking at it and reading the sleeve notes before I could play it!"
Dave in Liverpool said: "My first album? Bolan Boogie by T Rex... in 1972, £2.15. I gazed at it in the window for weeks. The fly logo in the centrepiece of the record was and still is mesmeric."
Patrick Kielty was standing in for Nihal Arthanayake. Nihal is on air on BBC Radio 5 Live Mondays to Thursdays 13:00 - 16:00. Listen live on BBC Sounds.
The Monthly Music Review is at 15:00 on the last Thursday of the month.
Nihal chats through the latest music news, recommendations for new releases and the tracks you just need to hear.
Read more from 5 Live
5 Live's Monthly Music Review looks at the impact of music on everyday life.

Artists discuss why music is so important to the Black Lives Matter movement.

5 Live's Monthly Music Review discusses why we seem to stop listening to new music as we get older.