Main content
Your #FrontRowGetCreative art inspired by Edmund de Waal
3 February 2021
Edmund de Waal launched #FrontRowGetCreative on Radio 4's Front Row and BBC Arts to encourage us to make our own artworks with easily-available materials. With just some glue and filler, the artist demonstrated how you can use layers of letters and characters to create the effect of a palimpsest (where text is removed from a manuscript so the paper can be written on again).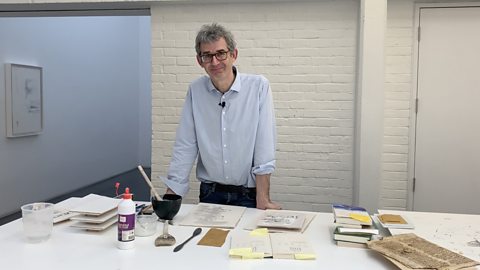 We'd love for you to get involved with our #FrontRowGetCreative challenge
Here are some of the beautiful creations that you shared with us using the #FrontRowGetCreative hashtag on social media.
Get Creative at Home Masterclasses