Main content
Five religious orders with unusual habits
In The Sisters of the Sacred Salamander we meet the Mexican nuns who are paving the way in amphibian conservation.
And they're not the only religious devotees with interesting practices or unusual habits (excuse the pun). From lactose-loving nuns to beer-brewing Belgian monks, here are a few of the world's most out-of-the-ordinary orders.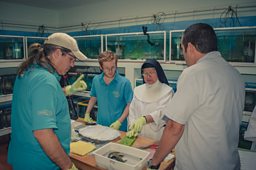 1. The sisters saving the sacred salamander
An order of Mexican nuns is helping to save one of the world's most endangered and remarkable amphibians: the axolotl, a truly bizarre creature of serious scientific interest (that can re-grow lost limbs and other body parts!) and an animal of deep-rooted cultural significance in Mexico.
The Sisters of Immaculate Health lead a quiet life in a convent in a small town in central Mexico, but they have become the most successful breeders of their local species of this aquatic salamander, which only lives in nearby Lake Patzcuaro and has been pushed to the edge of extinction. Trained by a friar who was also a biologist, the order began to breed the endangered axolotl in the convent around 30 years ago. The salamander-mad sisters are so adept at it that scientists marvel at their axolotl-breeding talents and conservationists at Chester Zoo are now working with them to save the animal from extinction.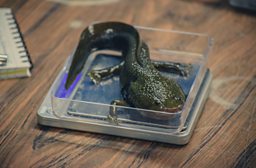 An axolotl saved by Mexican nuns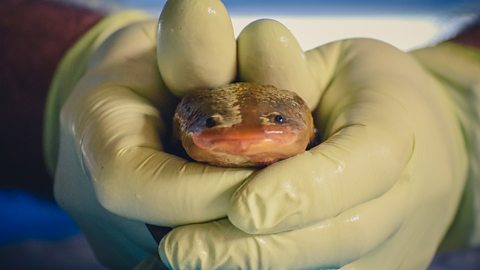 An order of Mexican nuns is helping to save an endangered and remarkable amphibian.
2. Trappist brothers who brew beer
The Trappist order of monks was born in the 17th century, in La Grande Trappe Abbey in Normandy. The Abbot there wanted his monks to adhere to the strict Rule of St. Benedict – an ancient guide for monastic life that, amongst other things, encouraged the monks to be self-sufficient by producing and selling goods to the public. The Trappists' solution? To make and sell their own beer.
These days there are over ten Trappist orders brewing the beverage across the world. To ensure no one steals the Trappist "brand" or uses it for commercial means there is a strict set of criteria: the beer must be brewed within the walls of a Trappist monastery and the monks cannot make a profit from the beer (whatever is left after monastery upkeep is donated to charity). Trappist beers are a broad church but characteristically strong (creeping up to around 12% ABV) so consume with caution!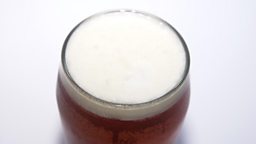 Trappists brew a strong beer
3. Buddhist monks who practice kung fu
Shaolin kung fu is one of the oldest, most popular, and most famous forms of martial art. And it was created and developed in the Shaolin temple in the mountains of central China around 1,500 years ago – by Buddhist monks. Because Chinese monasteries were large, landed estates, and sources of considerable income, monks required protection. So over the centuries, Shaolin monks developed incredibly powerful martial skills (with movements named after the animals they resembled, like Tiger, Dragon and Crane) and the practice became an integral part of Shaolin monastic life.
The Shaolin temple complex is now a popular place of pilgrimage for martial arts enthusiasts, with thousands of people travelling there to study kung fu from the best.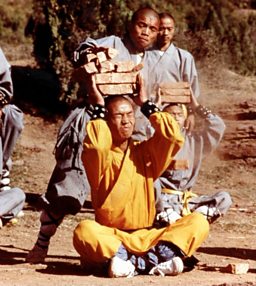 Shaolin Monks: Tough guys
4. American monks who breed dogs
The monks of New Skete (two Orthodox Christian monastic communities in Cambridge, New York) are best known for their proficient breeding of German Shepherds.
The New York monks were given their first canine, called Kir, in the early days of the monastery (over 40 years ago), and they have been breeding and training dogs ever since. But they haven't stopped there. The monks have written several dog-training guides too, including "The Art of Raising a Puppy" and "How to Be Your Dog's Best Friend: The Classic Training Manual for Dog Owners."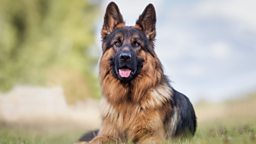 Dogs: A monk's best friend
5. Connecticut's cheesemaking nun
At the Abbey of Regina Laudis in Bethlehem, Connecticut, Mother Noella Marcellino has been making raw-milk cheese for some forty years. In 1977, the now world-famous lactose aficionado was shown traditional techniques by a visiting French cheesemaker. She now has a PhD in microbiology, spent years studying curd creation in France, and has become a renowned advocate for artisan cheesemaking.
Any surplus of cheese made for the abbey community is available to buy from the on site shop, but you're advised to call ahead. Mother Noella's cheese doesn't sit on the shelf for long.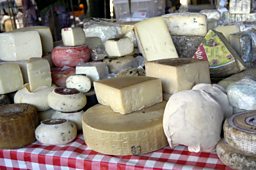 A PhD in microbiology helps nuns make cheese