Main content
Reinvestigating some of Wales' most shocking murders
19 November 2020
There are over 100 murders in Wales that remain unsolved to this day: crimes that continue to spread a dark shadow over the communities in which they were committed. Each is a story of secrets and intrigue, horror and mystery.
Here are three of most chilling and a fourth case where the murderer was found over 40 years later...
Carol Ann Stephens – Cardiff, 1959
Carol Ann Stephens was just six years old when, on 7th April 1959, she was abducted near her home in Cardiff.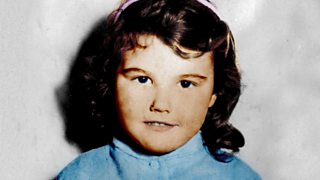 Her mother, Mavis, had sent Carol Ann to the shops near their home on Malefant Street but she never returned.
Carol Ann had been spotted approaching a green car, tapping on the window and getting in with a man. Despite the police launching a widespread search for the missing girl, scouring the neighbourhood and beyond, she wasn't found.
Her estranged father fell under suspicion, but after he handed himself in and proved he was in London at the time, he was no longer considered a suspect.
It wasn't until two weeks after her disappearance, on Tuesday 21st April, that Carol Ann's body was discovered in a brook, 60 miles away in the hamlet of Horeb near Llanelli.
The pathologist confirmed the cause of death as suffocation and despite several reports of a suspicious man driving a green car, the case went cold.
Her murder went on to instigate the creation of the 'Don't Go With Strangers' public information campaign warning children of the danger of getting in a car with someone they didn't know.
Muriel Drinkwater – Swansea, 1946
On 27th June 1946, Margaret Drinkwater was making tea in the family farm house in Penllegaer near Swansea when she looked out of the window to see her daughter Muriel walking home from school.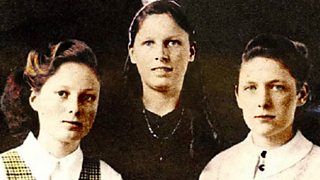 She was making her way along the mile-long path and soon disappeared from her mother's sight behind some trees. This was the last time Margaret saw her daughter alive.
Muriel's body was found 100 yards into the undergrowth of the nearby forest. She had been assaulted, raped and shot twice in the chest yet no gunshots were ever reported to have been heard.
Dubbed the 'Little Red Riding Hood murder', it remains one of the most brutal to have happened in Wales. Despite thousands of men being questioned over the schoolgirl's murder, no one was ever convicted.
Decades later, in 2003, Muriel's coat was discovered in police storage and hope of finding the killer was renewed when forensic evidence was found on it. However, the DNA profile wasn't a match for anybody on the police database.
To this day, Muriel's killer has never been identified.
Maureen Mulcahy – Port Talbot, 1976
On Saturday 21st February 1976, 22-year-old Maureen Mulcahy went out in Port Talbot. The mother of two was dropped off outside the Green Meadow pub, where she was meeting someone. She was never seen alive again.
The following morning, Maureen's body was found by a dog walker behind Aberavon Rugby Club. She had been strangled to death, and although her clothes were disturbed, there was no evidence of sexual assault.
Detectives laid siege to the town, interviewing over 1000 men, but Maureen's murderer evaded justice and has done so to this day.
Mamie Stuart – Gower, 1919
Mamie Stuart disappeared in 1919 and it wasn't until 1961 that her body was found by a group of young explorers. Her body had been cut into three sections and had been carefully placed in an old mineshaft near Caswell Bay on the Gower.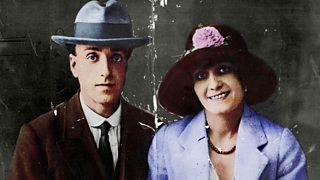 Over 40 years after her disappearance a coroner concluded that Mamie's husband, George Shotton, had committed the murder. As he had died a few years prior, in 1958, he was never convicted of the crime.
If Shotton had killed Mamie and dismembered her body in such a gruesome manner, could he have been responsible for other similar murders?
There are links between Mamie's murder and a cold case dubbed the 'Brighton Trunk Murder' when, in 1934, a trunk was found at Brighton train station containing a pregnant woman's torso. A second trunk containing her legs was then found at King's Cross station in London.
This bore similarities to Mamie's disappearance, as alongside the dismemberment of a body, a trunk containing her possessions was found in a Swansea hotel after she was reported missing.
Shotton was also known to be residing in London at the time of the King's Cross discovery.
Did George Shotton get away with murder more than once?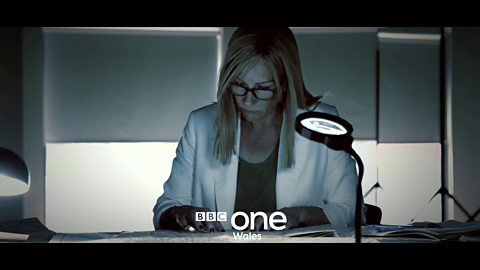 Reinvestigating some of Wales' most shocking unsolved murders.
In new true crime series Dark Land: Hunting the Killers, these shocking murders are re-investigated by a team of experts aiming to finally crack these cold cases.
Dark Land: Hunting the Killers