Main content
Desert Island Disco - August 2016
Balearic Mike
Friday 26th August, by Matthew Mills Team Laverne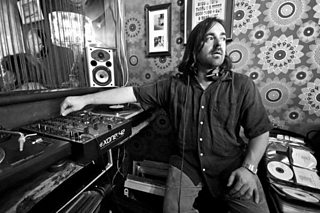 We're privileged and delighted to have a Desert Island Disco mix from Balearic Mike this week. Our castaway has DJ'd in the finest club around the world including Horse Meat Disco, Festival Number 6, Ministry Of Sound (UK), Pacha & Space (Ibiza), Tape (Berlin), Chillits & The Plunge (California), The Do-Over (LA), Apt. (New York), and many others. Here are his tunes, let's get Balearic.
BALEARIC MIKE'S DESERT ISLAND DISCO SELECTION
1. Prince & The Revolution – Mountains (Extended Version)
2. Gwen Guthrie – 7th Heaven (Larry Levan 'Padlock EP' Version)
3. Astrid Gilberto – Black Magic
4. Linda Di Franco – TV Scene
5. Sun Palace – Rude Movements
6. The Lighthouse Family – (Question Of Faith (Idjut Boys (12 minute) Mix)
7. The Willow Band – Willow Man
8. Pete Dunaway – Supermarket
9. Gene Pitney – Train Of Thought
10. Barrabas – Wild Safari
11. L.T.Y. Feat. UF Force – Funk Express
12. Yves Simon - Au Pays Des Merveilles De Juliet (Psychemagik Tour De Force Remix)
13. Prince – The Ballad Of Dorothy Parker (Soul Mekanik Vocal Remix)
14. The Hollies – Dragging My Heels (12" Mix)
15. Silvetti – Spring Rain
16. Carly Simon – Tranquilo (Melt My Heart) (12" Mix)
17. Wham! – Everything She Wants (Remix)
18. Jago – I'm Going To Go (Frankie Knuckles "Power Plant Mix")
19. Depeche Mode – Enjoy The Silence (Francois Kevorkians 'Hands & Feet' Mix)
20. Susan Fassbender – Twilight Café
21. Punkin' Machine – I Need You Tonight
22. Fleetwood Mac – Big Love (Arthur Baker Remix)
23. Kasso – One More Round (Frankie Knuckles Remix)
24. Larry Heard Presents Mr. White – You Rock Me
25. Ashford & Simpson – Bourgie Bourgie (Instrumental)
26. The Supremes – Come Into My Life
27. Gladys Knight & The Pips – Love Is Always On Your Mind (12" Version)
28. Robert Palmer – Every Kinda People (Joey Negro Multicultural Multitrack Mix)
My Dog Ate My Memory Tape
One of the most important clubs in UK history, the Hacienda is the inspiration for today's Desert Island Disco. Listener and Hacienda regular Jane Thomson has compiled her list from one of the old DJ tapes that were sold in the club. Are we jealous? Yes, very much so.
Hi Lauren, my dog (literally) ate my memory tape which I posted on your twitter a while back, so you guys suggested I try and remember the track listings so here goes, and switch it to a Desert Island Disco.
This tape was from a 1989 night at the Hacienda when tapes by the DJs (Park & Pickering) were being sold by 'people in the know'. So if you had one, you were dead cool. My favourite on this list is Carly Simon-Why because it was an end-of-the-night classic and you knew the DJs were going to play something off the beaten track.
I had too many brilliant nights at the Hacienda and have lots of stories, but these songs remind me of the night when Hulk Hogan was in there, literally picking women up-then back down again, on the dancefloor. Random and brilliant, right in the heart of a pre-regenerated Manchester.
So anyway, here's the list as I recall:
• Stacker - Humanoid
• Lack Of Love - Charlie B
• Let The Music Play - Shannon
• Sueno Latino - Sueno Latino
• Back By Dope Demand - King Bee
• Love Sensation - Loleatta Holloway
• Hey! Hey! Can You Relate - DJ Mix
• Don't Scandalize Mine - Sugar Bear
• You're Gonna Miss Me - Turntable Orchestra
• Baby Let Me Love You For Tonight - Karya
• Someday - Ce Ce Rogers
• Everybody All Over The World - FPI Project
• New Jack Hustler (remix) - Ice T
• Carly Simon - Why
I Feel Love
Friday 12th August, by Matthew Mills Team Laverne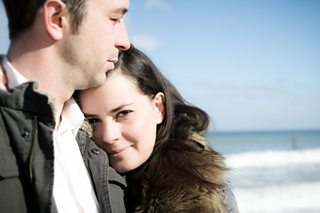 Our castaway today is Melody Amber Challis, who's making sure her Desert Island Disco is infused with Balearic sunshine. It's a playlist compiled under unimaginably difficult circumstances by her sister Holly. An incredible mix for an incredible man.
From Holly: "I have created a playlist for my amazing husband David Graveson. He was diagnosed with cancer in September 2014 and was then was told it was terminal in May last year. He sadly passed away on the 27th April this year to a very rare form of bone cancer. He spent the last few days of his life giving me advice for the future and telling me how to handle things when our little boy is older. He even managed to write our son's birthday cards for the next 14 years, to his 18th birthday."
1. Coming on Strong (Original mix): Signum
2. Southern Sun: Paul Oakenfold
3. Underworld: Two Months Off
4. Underworld: Born Slippy
5. iiO: Rapture (John Creamer & Stephanie K Mix)
6. Hurts: Better than Love
7. The Chemical Brothers: Star Guitar
8. Donna Summer: I Feel Love
9. Massive Attack: Unfinished Sympathy (Oakenfold Remix)
10. Mory Kanté: Yeke Yeke
11. Insomnia: Faithless
12. Groove Armada - My Friend
13. Boris Dlugosh Featuring Roisin Murphy - Never Enough
14. Duke - So In Love With You
15. Ten City - That's The Way Love Is
16. Agnelli & Nelson - Everyday
17. Goldie - State of mind
18. Syntax - Pray
19. Future sound of London - Papua new guinea
20. Chemical Brothers - Hey Boy Hey Girl
21. Chemical Brothers - It began in Africa
22. Surreal - Take My Breath Away
I met Dave at University in Maidstone at what was then called KIAD (The Kent Institute of Art and Design). We became good friends and he helped massively when my long term boyfriend left me. He took me under his wing and we soon realised our shared love for clubbing and dance music. Club Class at Ikon in Maidstone was becoming a night never to be missed and we were seeing some of the best DJ's in the world. We spent Friday nights losing ourselves in some of the best dance music ever made. We were having the time of our lives and for 6 hours on a Friday night we would go to what we considered our church, to be with our amazing friends to dance the night away.
In our third year of Uni we fell in love. He moved to Norfolk, leaving everything he knew behind to be with me. We married in June 2011 and had our son Jude in June 2012. He was my rock when my mum was diagnosed with cancer of September 2010 and kept me going when she passed away a year later.
We were enjoying a happy life with our son when Dave himself was diagnosed with cancer. He underwent surgery, numerous chemo and radiotherapy sessions, so he could stay with us as long as possible. He said that he would rather fight than not try.
His treatment stopped late last year but he remained incredibly positive which just makes me love him even more. He was house bound most of the time so he loved nothing more than to immerse himself with his all-time favourite tracks.
We had 14 years of happiness, passion, squabbles and tears; what I now know as real love. Not a moment goes past where I don't terribly miss him.
I will make sure our little boy knows every wonderful thing about him and how much he wanted to stay around. Our beautiful son will grow up surrounded by love and by his favourite music.
I will love him forever.
Tonight, my family and our friends are celebrating Dave's life at the Classic Ibiza Blickling Proms, a large outdoor event in Norfolk with a Classic Orchestra, Vocalists and DJ Goldierocks so it's going to go off!!
Dave and I watched Pete Tong's Radio 1 Ibiza Proms last year when it was first shown and cried through most of it. Dave was recovering from Chemo and I was next to him and we reminisced the whole time. The tracks they featured brought back so many happy memories for us and for 90 minutes Dave was taken away into his old clubbing life.
I want to give a shout out to Pete Tong for the Ibiza Proms, what an amazing idea as it showcased how great house music really is, and how it brings generations of people together."
Body Movin'
Friday 5th August, by Matthew Mills Team Laverne
Families that dance sway together, stay together. Fact. Katy Oswald has constructed an awesome Desert Island Disco mix for her and her daughter to dance away to over breakfast and beyond.
Hi Lauren,
I put together a dance mix for me and my two year old daughter to dance to in the kitchen, and I thought it would make a good Desert Island Disco. The play list is roughly in chronological order, not necessarily by when the track was released, but by when it first appeared in my life. They reflect my musical journey. They are all tracks I'd like to pass on to my daughter and all bring back a memory of dancing like crazy and having a lot of fun. I hope you like them too.
Katy x
Body Movin'
Hey Mickey by Toni Basil
Karma Chameleon by Culture Club
It's a Sin by the Pet Shop Boys
Sweet Dreams by the Eurythmics
Push it by Salt n Pepper
Back to Life by Soul to Soul
Sure Shot by The Beastie Boys
OPP by Naughty by Nature
I Get Physical by Pete Rock and CL Smooth
The Helicopter Tune by Deep Blue
Jungle is Massive by Shy FX
No Good by the Prodigy
Block Rockin Beats by the Chemical Brothers
Brim Full of Asha by Cornershop (Normal Cook remix)
Brown Paper Bag by Roni Size
The Rockafella Skank by Fat Boy Slim
Oh La La by The Wiseguys
Concrete Schoolyard by Jurassic 5
Body Movin by The Beastie Boys
God is a DJ by Faithless
Proper Propaganda by Dilated Pupils
It's The Way by DJ Marky
Gasolina by Daddy Yanky
Ladyflash by The Go! Team
We are your friends by Justice V Simian
Mi Confesion by the Gotan Project
Get Lucky by Daft Punk
Time by Jungle
Keep the dance floor going forever on the Desert Island Disco, send your best party tracks to: lauren.6music@bbc.co.uk.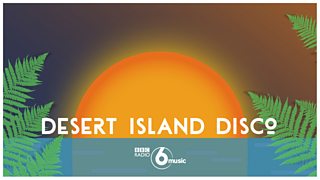 Did you ever make a mix tape for somebody? Did they ever make one for you? If so, we want to hear from you - click through to find out how to get in touch and see the track lists of other listeners' tapes.