Main content
The Museum of the Year 2017 announced
5 July 2017
The winner of this year's coveted Museum of the Year award has been announced. The Art Fund's £100,000 prize has been awarded to The Hepworth Wakefield - described by the chair of judges Stephen Deuchar as "the platform for a breathtaking sequence of special exhibitions".
Congratulations to The Hepworth Wakefield - Museum of the Year 2017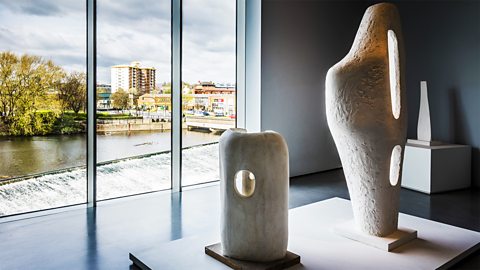 The gallery houses work by artists including Henry Moore, Paul Nash and David Hockney.
Films by Northern Town for Art Fund
The announcement that The Hepworth Wakefield was the winner of the Art Fund Museum of the Year 2017 was made at a ceremony in the Great Court at the British Museum, London. The prize is regarded as the largest and most prestigious museum prize in the world.
The Hepworth Wakefield was a powerful force of energy from the moment it opened

Stephen Deuchar, Chair of Judges
It was presented by broadcaster and member of the judging panel Jo Whiley, who said of the museum, "the pressure was on in making this tough decision, but in the end we all agreed that The Hepworth Wakefield is a worthy winner."
For the first time in the prize's history, the other finalists each received £10,000. They were:
Sir John Soane's Museum, London
Lapworth Museum of Geology, Birmingham
Tate Modern, London
The National Heritage Centre for Horse Racing, Newmarket
Films by Northern Town for Art Fund