Main content
A quick guide to the best cult authors
Bizarre situations. Disturbing characters. Distorted world views. The fevered imaginations of cult writers (such as horror maestro H.P. Lovecraft and his The Case of Charles Dexter Ward) have provided thrills, shocks and nightmares in equal measure. Many have a connection with the influential Lovecraft, while others just share his particularly demented imagination. Here are a few cult writers that have changed the course of the literary world, plus a few you might have missed…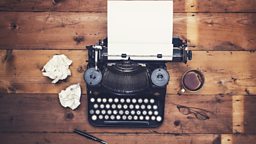 H.P. Lovecraft
It's been quite a ride for Howard Phillips Lovecraft. When he died in 1937, he was penniless and practically unknown. His body of work had only ever been published in fairly undistinguished pulp magazines and he never managed to complete a novel. But his work and weird view of the world has subsequently been adopted by legions of writers including Stephen King, Clive Barker and Robert Bloch, who all cite him as an influence. Perhaps his most famous creation was Cthulhu - a hideous, intergalactic monster, too bizarre to adequately describe, has been adopted by philosophers, filmmakers and many heavy metal bands. None other than Joyce Carol Oates claimed that Lovecraft had had "an incalculable influence on succeeding generations of writers of horror fiction."
Significant Works: The Call of Cthulhu (1928), At the Mountains of Madness (1936), The Case of Charles Dexter Ward (1941)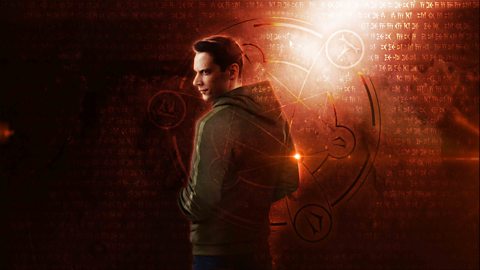 A clip from H.P. Lovecraft thriller The Case of Charles Dexter Ward.
Katherine Dunn
A true freak cannot be made. A true freak must be born.

From Geek Love by Katherine Dunn
If you like your cult writers with an air of mystery, then head towards the temple of Katherine Dunn. After releasing two rapidly forgotten novels in the early 1970s, nothing emerged from the writer for nearly 20 years, during which time she struggled in various dead-end jobs while occasionally writing about the sport she loved: boxing. For years she worked on a novel that eventually became Geek Love. Finally published in 1989, it was a bizarre, beautifully composed tale of circus freaks, subterfuge and murder. Another novel, The Cut Man, was supposed to follow, but Dunn was never able to complete it and the novel died with her in 2016.
Significant Works: Geek Love (1989), One Ring Circus: Dispatches from the World of Boxing (2009)
Jorge Luis Borges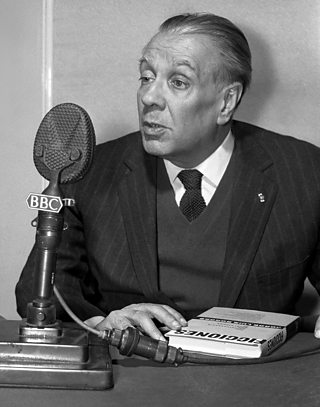 Jorges Luis Borges
This Argentine short story writer, poet and essayist shared the Lovecraftian obsessions of dreams, myths and madness and even dedicated a story, There Are More Things, to the writer. His collected stories Fictions and The Aleph, both published in the 1940s, combine folk tales with the fantastic; merging genres, blending reality and creating a complex and interconnected dreamworld.
Significant Works: Fictions (1944), The Aleph (1949), The Book of Sand (1975)
William Gibson
Few writers have had such an influence not only on the science fiction genre but the wider world of literature, computing and general popular culture than William Gibson. He is credited with inventing both 'cyberpunk' and 'cyberspace' and contributing significantly to the steampunk movement. Like Lovecraft, his work questions the reality of the world we encounter, with Gibson feeling that technology and surveillance, especially in his dystopic Sprawl trilogy, is constantly corrupting us.
Significant Works: Neuromancer (1984), The Difference Engine (1990), Pattern Recognition (2003)
William S. Burroughs
One huge influence on Gibson was his fellow Bill, William Seward Burroughs II. With a decidedly Lovecraftian worldview that consisted of equal quantities of cynicism and mysticism, he had no intention of being an author, and only started writing once he'd met and befriended fellow Beats Jack Kerouac and Allen Ginsberg. His first novel, Junkie, was a fairly conventional tale of drug addiction, but Burroughs soon started to travel into the realms of the unreal with books such as The Naked Lunch and The Soft Machine.
Significant Works: Junkie (1953), Naked Lunch (1959), The Soft Machine (1961)
Kathy Acker
"Death is another bar which lies several steps below the normal world. I'm at its threshold, but not yet in it. Its doorway is doorless."

From Pussy, King of the Pirates by Kathy Acker
The punk, poet and arch provocateur Kathy Acker has enjoyed a recent resurgence of interest, with the writers Chris Kraus and Olivia Lang both featuring her in their work. She was a force of nature, a darling of the avant-garde and a 'face' in New York's Lower East Side art scene during the 70s and London in the 80s. Her controversial work would often incorporate the experimental 'cut up' style of Burroughs, or would just plagiarise wholesale from the work of other writers. Her work was considered so extreme it was banned completely in Germany, while in the UK she was selected to interview The Spice Girls at the height of their fame, just before the writer's death in 1997.
Significant Works: Great Expectations (1983), Blood and Guts in High School (1984), Pussy, King of the Pirates (1996)
Kurt Vonnegut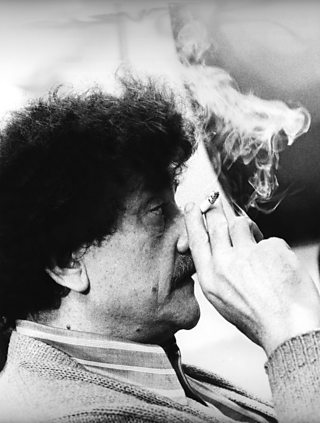 Kurt Vonnegut
As a kid, the anarchic, satirical genius Kurt Vonnegut hoovered up the trashy, pulp and fantasy magazines of the 1930s, where he may well have come across the disturbing, bleak visions of Lovecraft. Certainly his own worldview was anything but cheery, focusing on the themes of war, the dangers of an over-mechanised world and the disparities of society. But he also possessed an ingenious and remarkable imagination which saw the rich exiled to Saturn, mysterious potato barns and the evolution of man into strange seal-like creatures.
Significant Works: Player Piano (1952), Slaughterhouse-Five (1969), Breakfast of Champions (1973)
Michel Houellebecq
Another cult writer not afraid to court controversy is enfant terrible Houellebecq who has been cited as "France's biggest literary export and, some say, greatest living writer" while also being accused of, and occasionally prosecuted for, obscenity, racism, misogyny and Islamophobia. Houellebecq's first published work was an analysis of the life and work of H. P. Lovecraft called Against the World, Against Life, but he soon moved into poetry and fiction. His novels Platform, The Possibility of an Island and Submission deal with sex, religion, economics and apathy.
Significant Works: Platform (2001), The Possibility of an Island (2005), Submission (2015)
Octavia E. Butler
The names of Octavia Butler and H.P. Lovecraft have been thrown together recently for reasons other than literature. Some objected to a bust of Lovecraft being used to award winners at the World Fantasy Awards, due to the author's quite virulent racism. Instead they suggested the great sci-fi writer Octavia Butler take his place. "I began writing about power because I had so little," Butler is quoted as saying, being one of the few black female practitioners of the fantasy genre. Her Patternist series of books deal with time travel, slavery and the Black Power movement. She went on to receive a number of Hugo and Nebula awards and became the first science fiction writer to receive a MacArthur "Genius" Fellowship.
Significant Works: Patternmaster (1976), Dawn (1987), Parable of the Sower (1993)
More from Radio 4
From hip hop to video games, he's everywhere.