Main content
Everything you need to know about Taylor Swift's new album, Reputation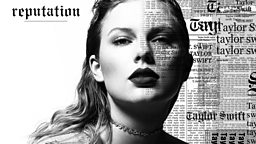 It has been three years since Taylor Swift changed pop (and possibly the world) with her album, 1989. It was the album which took her from being a very successful pop star to pretty much the most famous singer in the world.
Now she's back with new album Reputation and we're bracing ourselves for Taylor's next era of pop domination - despite the secrecy with which she has shrouded the release.
But, there are a few things we definitely know already about the new record. Here are the facts.
Well first of all, Radio 1 will be playing it
Set your alarm, because Adele Roberts will be kicking off Reputation Day on Radio 1's early breakfast show. The album drops on 10 November 2017 and you can hear songs from the album right here, throughout the day.
It's Taylor's sixth studio album and includes MAJOR singles Look What You Made Me Do and ...Ready For It? as well as the very wonderful promo-tracks Gorgeous and Call It What You Want.
So dump your boyfriend and get your #Squad together, because it's going to be a big day for Taylor's army.
Reputation is already a huge hit (on pre-sales)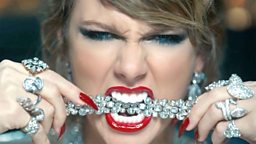 Photo: Taylor Swift / YouTube
Taylor Swift's last album, 1989, is the biggest of her career so far, selling more than 10 million copies worldwide.
Taylor will be hoping to better that with Reputation and she is already off to a good start with 400,000 copies of her new album sold in America before it has even been released.
According to US sources, that's twice as many people who pre-ordered 1989.
Singles from the album have already broken records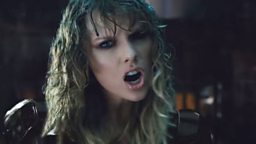 Photo: Taylor Swift / YouTube
Releasing new music is probably a tense time for most musicians - but we can't imagine Taylor losing too much sleep the night before she dropped her 2017 mega-hit Look What You Made Me Do.
The song immediately hit the record books, becoming the most-streamed song on Spotify in a 24 hour period, which helped the song race to No.1 across the world.
But the one things Taylor fans love more than Taylor singles is Taylor videos - and they went in HARD when she dropped the Look What You Made Me Do video.
It was watched over 43 million times on YouTube in its first 24 hours online, easily smashing the record Adele set in 2015 with her Hello video.
She has worked with the best pop songwriters in the world
When it comes to making songs, Taylor's not the type to hook up with any old songwriter with a keyboard and some nice stationery. She goes straight to the top, which is why she's worked with the likes of Max Martin and Jack Antonoff on Reputation.
Max Martin has co-written - well everything really. Everything good at least. This includes Taylor's biggest hits from 1989 (Shake It Off, Blank Space and Bad Blood) plus the biggest hits by the likes of Justin Timberlake, The Weeknd, Katy Perry, Kelly Clarkson and almost every other successful American pop artist ever.
Jack Antonoff, meanwhile, co-wrote most of the other best songs off 1989 (Out Of The Woods, I Wish You Would and You Are In Love) - as well as Taylor's duet with Zayn, I Don't Wanna Live Forever. He's the man who co-wrote Look What You Made Me Do, and he's been very busy in 2017 working on massive albums for Lorde and P!nk.
Some lucky fans have already heard Reputation (and they love it)
Radio 1 will be playing songs from Taylor's on Adele Roberts' early breakfast show on the day it's released. We hate to be behind the times, but we won't be the first to listen to Reputation.
In October, Taylor held a listening party in London for fans. She literally stalked their social media and picked the guests herself - an OMG moment for everyone chosen we're sure.
They all loved the album, of course, with some saying they were "sobbing" after listening to the 15 track album in the company of their pop idol. The lucky fans were fed on M&Ms, customised cookies and chicken nuggets, by all accounts.
The Twitter reviews of the album were overwhelmingly positive.
Taylor is releasing a Reputation magazine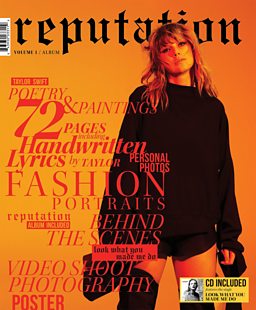 Photo: Taylor Swift / Target
Taylor has released a special magazine to be sold alongside her new album.
So, fans can get more for their money when it comes to release day and pick up a 72-page magazine of poems (!), paintings (!!) and handwritten lyrics (!!!!!!!!!) from Taylor to accompany the new album.
And where is Taylor's new album heading?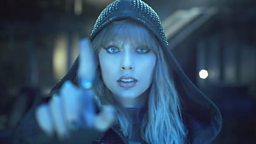 Photo: Taylor Swift / YouTube
That's right Tay, it's heading straight to No.1.
Listen to songs from Taylor Swift's Reputation album on Radio 1 on Friday 10 November 2017